Welcome to Get It Together
An art and music Venn diagram you didn't know you needed.

Get It Together is a weekly newsletter and subscription series run by me, Lauren Denitzio, an artist and songwriter who has been playing in bands and making things for… a long time. You might know me from my band Worriers or my artwork and zines.
Here you'll find commentary from a queer-feminist person about punk/indie/pop music, visual art, and related media, along with conversations with other artists/musicians on their process and building a creative life.
It's a little ranty, pretty queer, and my outlet to earnestly tell you about the things that I love.
Because I have a hard time describing this thing, you'll probably enjoy this newsletter if you fit into any or all of the following categories:
Elder Millenials
Cynical queers
Independent artists
Fans of Worriers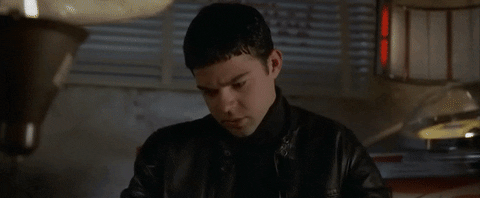 SOME OF MY FAVORITE EMAILS:
WHAT FOLKS ARE SAYING:
"The best $5 I spent in 2020!"
"generally really enjoyable!"
"I don't feel very much part of the music or scene worlds at all…but I have gotten connected to some awesome music and zines and people through your newsletter!"
"I fucking loved this!"
"Oh I LOVED reading this, thank you for the recommendations!"
Get It Together is available for free, but it's supported by paid subscribers. It also acts as the closest thing Worriers will get to a Patreon.
If you'd like to support the newsletter and my creative projects (and also receive a bunch of extra music and art, or even some snail mail) check out the paid subscriptions below. Thank you for reading!
In addition to the free weekly emails, each month you'll get at least:
One start-to-finish process video of a drawing or painting
One video of me playing a cover or alternate version of a Worriers song
One separate life/work update with what I've been working on, including work in progress, demos, home recordings for shits and giggles, etc.
You also get:
Advance access to purchase limited-edition things like record pressings, original artwork, limited merch, etc. The last time we did that with a record, it sold out in less than 24 hours, which still amazes me.
Access to guest-list spots at select Worriers shows
10% off all of my art merch as well as Worriers merch on our website
Access to all previous subscriber-only posts
Some of the bonus items that you'll have access to immediately:
Covers of songs by The Mountain Goats, The Lawrence Arms, Bruce Springsteen and more.
A Casio keyboard jam version of the Worriers song "Curious" from when we were in the studio with Laura Jane Grace.
A bunch of start-to-finish drawing process videos.
How to play Worriers songs like "PWR CPLE" and "Terrible Boyfriend".
HIT SUBSCRIBE!
(And hey, you can always unsubscribe if you hate it.)