Getting It Together with Laura Jane Grace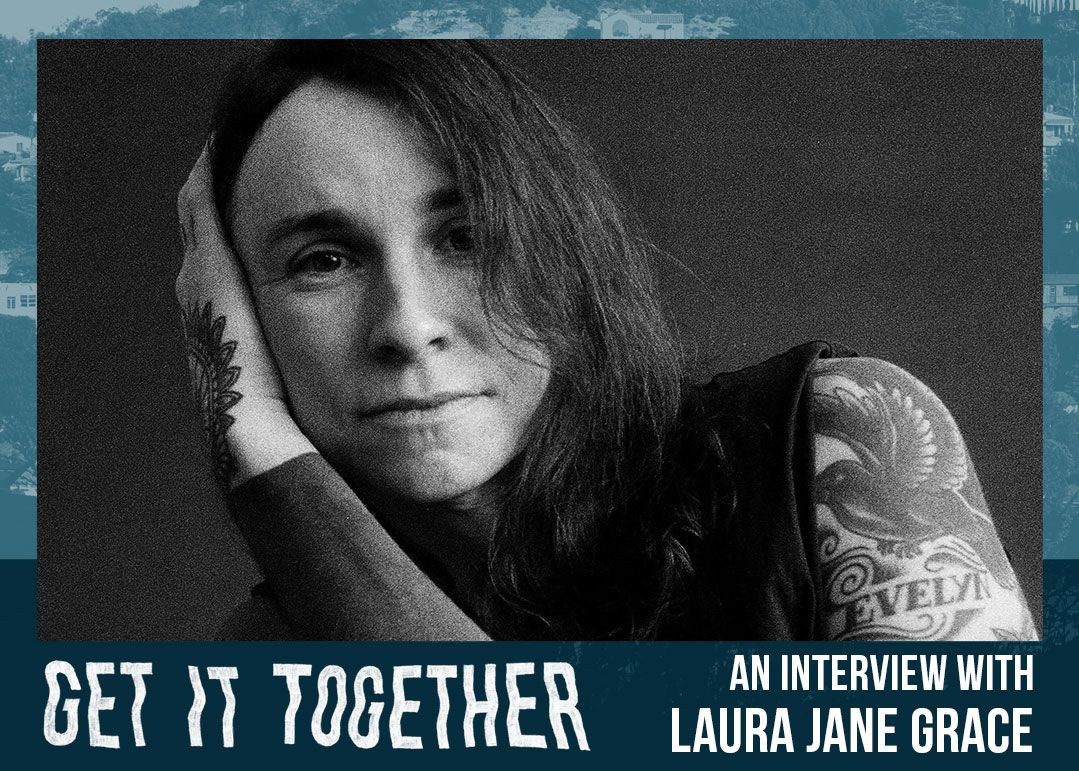 I am in the process of moving audio interviews from Substack to the new site. Thanks for your patience!
---
This week I have another interview on the creative process, making things, etc. with Laura Jane Grace of Against Me! As I started doing these interviews again, I was glad to have the excuse to ask her about her brand new solo record Stay Alive.
I've admired Laura's songwriting for a very long time, and somehow she also produced the first Worriers record, so we've talked a lot about songwriting at this point. This was a fun way to catch up on that and talk about her new record, the lengths she went to record at home without bothering her neighbors, and how much work actually goes into live streaming (spoiler: entirely too much work imho).
This was recorded on Zoom and I'm happy to share it here as a podcast-ish thing!
If you enjoy this conversation, you can also listen to the interview we did for All Songs Considered a few years ago too where you can hear me get called out on national radio for coincidentally having a song with the same chord progression as Baby, I'm An Anarchist.
If you'd like to receive this newsletter in your inbox, you can subscribe for free below. Paid subscriptions with extra content and snail mail are also available and help keep this thing going. Feel free to forward and share this post. Thanks for reading/listening!
---
A list of interviews previously published in Get It Together:
Jeff Rosenstock of BTMI, Craig of the Creek, etc.
Marisa Dabice from Mannequin Pussy
Author and pizza lover Colin Hagendorf
David Combs, aka Spoonboy, from Bad Moves
Sarah Tudzin from Illuminati Hotties
You can follow Worriers on Instagram | Twitter | Facebook
I also have a PO Box if you'd like to send or share things:
PO Box 4684, Valley Village, CA 91617