This must be the place.
Moving across the country, synth pop and Muna.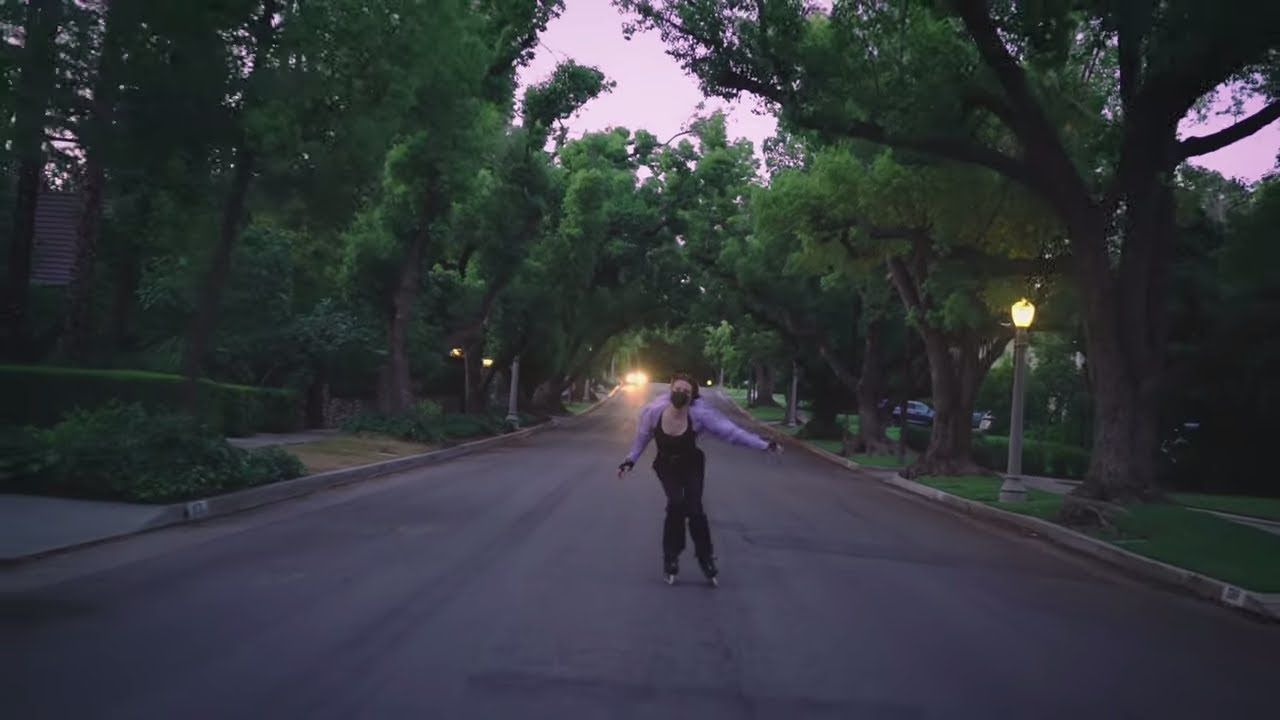 The summer I found out about the Los Angeles indie-pop-rock group Muna I had run away to California for a couple of weeks, attempting to hit the reset button on an otherwise awful year. In middle school, the image I had of Los Angeles was straight out of a Francesca Lia Block book – jacaranda trees at golden hour swarming with queer teenagers and magic. But after touring through there a few times, I associated it more with skid row and the Kardashians with the occasional stop at Donut Friend. It wasn't a great image, but my friends in Highland Park were all amazing so I figured I'd give it a shot and soak up some sun for a minute. I told myself that if I liked it out there, I'd go home to pack it all up and move there by the end of the year.
During that same trip, I saw the band dimber play in a practice space the size of my bedroom and went to my first show at the Hi-Hat to see Warm Thoughts, Toys that Kill, and Upset. I saw Alice Bag at the Echo, where my friend Candace Hansen was playing drums. After their set, Candace told me "This is your scene now! These are your friends!" I knew all of three people in the room, but everyone was dressed in black so I figured they might be right.
By the time I headed back to Philadelphia, I had a solid dose of southern California DIY vibes under my belt, palm trees, and a new sweetheart. While I sent her mixes of old Hop Along, Lemuria (Pants, obviously), and Charly Bliss, she sent back playlists where Tune-Yards, Angel Olsen, or Christine and the Queens made a lot more sense. 'Beautifully chill indie' is what I already associated with Los Angeles, but I had never been able to wrap my mind around most music like that.
Cass's mixes were A+ summer swoon jams, but I still wasn't expecting the kick in the gut that was Muna's I Know A Place. This indie dance hit was released seven months after the Orlando nightclub shooting, taking a classic "pick yourself up, dust yourself off" message and delivering it to their fans in the form of goth Whitney Houston flipping homophobes the bird.
When you get nervous
You think being yourself
Means being unworthy
And it's hard to love
With a heart that's hurting
But if you want to go out dancing

I know a place
I know a place we can go
Where everyone gonna lay down their weapon
Just give me trust and watch what'll happen
Cass sent me a video of Muna starting their set at Bowery Ballroom with I Know A Place, adding some anti-Trump lyrics in the bridge, cut to me crying on the carpet in Philly wondering what the fuck just happened.
This show had happened just a week after I played at that same venue in 2017 and I hadn't known about it. Clearly, I needed to get out of my comfort zone.
Judging by various 'similar artists' lists, the odds of my coming across Muna on my own were slim to none. A quick tour through the top tracks from similar synth-pop indies brought me to over-reverbed songs about love and nothing, music I wished was Robyn. It was all just far enough outside my bubble to ignore and write off as soft pop made for the algorithm. I still think I'm right about a lot of it.
But Muna has live drums. Guitar and bass right up front. Their singer had at that point what can only be described as a hipster chelsea. They're a rock band disguised as a pop act. Their record About U, released in early 2017, could've just as easily been your breakup emo classic on par with Dashboard Confessional The Places You Have Come to Fear The Most, except sung from a perspective I could've only hoped for when I was in college. If I could go back and change what was in my boom box, I'd pick the songs about working through codependency and finding self-love.
You can try to be my hell, to be my beating
But every time I love myself, it hurts your feelings
So if I feel real good tonight
I'm gonna put it high on the loudspeaker
If I feel like crying, I won't hide it
I am a loudspeaker
If About U is a first-love breakup anthem about learning to love yourself, their 2019 follow-up Saves the World is the book you write to your younger self after you find a great therapist.
Cass and I listened to Saves the World together in full when it came out like it was one of those years where you had to actually buy music in order to listen to it at home. I had already made the move to Los Angeles, setting up shop for the long term, trying to rebuild a life in what looked like a second adolescence bedroom in Silver Lake. The song Number One Fan had been released earlier that summer, so we already had the self-improvement theme going. By the time Taken came around, a song about pursuing your crush who's otherwise committed, they had pressed every button on the "stop doing things that you know make you sad" elevator, and I couldn't decide if I wanted to get out at this floor or not. I loved it.
It seemed fitting that I would finally get to see Muna play a show at a venue in Highland Park last September. I'm pretty tall, so I usually avoid making my way to the front of the crowd, but this was different. I can't remember the last time I wanted to get somewhere early to get a good spot (again…tall person) but I was teenage level psyched for this one. They did not disappoint.
Two words: live drums. Arrangements that might have been running out of a computer by less ambitious acts, Muna goes full-band for the synth-pop. Watching guitarists Josette Maskin and Naomi McPherson stand up front with vocalist Katie Gavin was queer pop-rock joy. A year earlier I doubted my capacity for that feeling, but I was back in Highland Park, with Cass, singing along to I Know a Place.
Whatever place they're talking about, I used to think of it as a room full of people like you or even just a song you sing in the car with your friends. A bunch of little moments you string together to prove it's worth waking up in the morning. When it seems like the rest of the world is teetering on the edge of oblivion, my focus is to pull those moments around me like a thunder vest.
A couple of months after seeing Muna, mid-way through The L Word reboot, having watched our own neighborhoods in the background of many an episode, my friends and I spent an afternoon in the backyard of a gay bar in Silver Lake. We were actually discovering our mutual love of punk from the '90s, probably talking about Rancid, when we came back to how the new L Word was at least attempting to capture what queer life is like now. Still wildly privileged but with updated notions of gender identities, so that was something. We landed on the feeling that the lives we hoped for as teenagers were the lives we were currently living. Far from perfect, but with the ability to be in a room full of people like us, making music, shouting over the DJ about dates and nonsense. Etched into my brain is a friend yelling "We grew up watching The L Word and now they're writing The L Word about us!"
Earlier this week Muna released a song with The Knocks called Bodies that makes romantic reference to basement shows. It also mentions 808 drums, so probably not the kinds of basement show I'm used to, but basement shows nonetheless. The video is one long shot of Katie rollerblading with a mask on and I feel equal parts seen and called out for not skating in my own band's skate video. The best I've done is a few loops around the rink while holding Cass's hand, and I love it. I really love this place.