Not everything has to be about buying stuff this week
But here are some cool things just for your reference and support
This is the time of year when I get to remind folks that Amazon is a big pile of evil and if you can, delete your account. Yes, I know that for some folks it's a necessity but if you are not one of those people, my suggestion still stands. Yes, I understand that there is no ethical consumption under capitalism but that conversation is not for this newsletter.
With those things in mind, here are a few cool things from independent folks that deserve your attention. That doesn't necessarily mean money. You can also follow them on social media, tell your friends about them, offer to volunteer, write to them and tell them they're rad, etc.
I'm currently on a tone quest / search for a new guitar and have settled into the Telecaster zone. With that in mind, this company was suggested to me by my pal Kevin Devine. Layne Guitars are a father and son custom guitar shop and they make some beautiful instruments. Even if you don't play guitar, just look at this…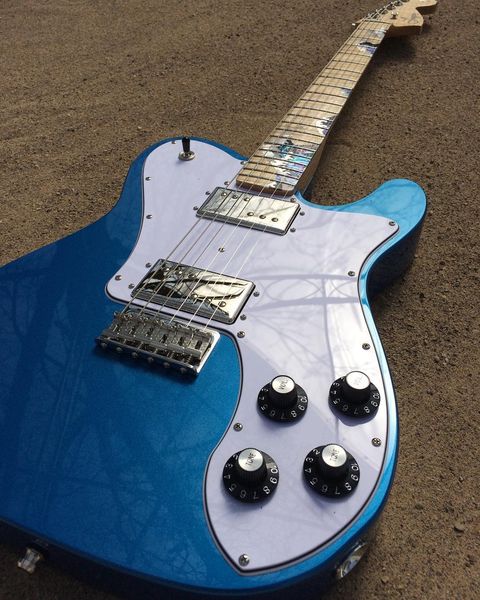 A post shared by LayneGuitars (@layneguitars)
I first discovered her work on the internet but saw it in person at a zine fest last year. Her risograph prints are beautiful and in addition to her prints and comics, she recently released her own version of The Nutcracker in graphic novel form. She even has a risograph print subscription series.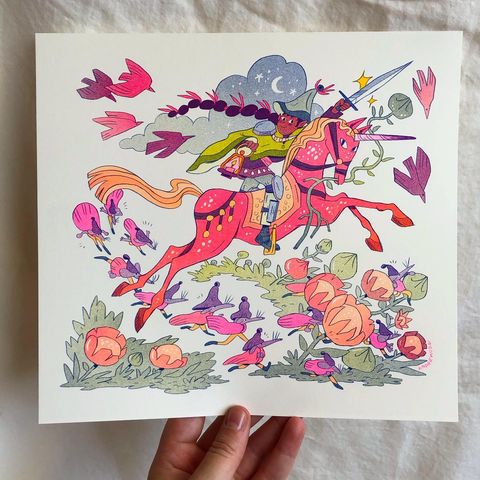 A post shared by Natalie Andrewson (@natandrewson)
I didn't really think I was a tie-dyed t-shirt kind of person until the past couple of years, and only recently bought one (it has Dolores O'Riordan of the Cranberries on it so I had to have it). Trash Canyon makes tie-dyed shirts that I would wear. I have yet to buy one because they keep selling out too quickly. I think they're all ice tie-dyed, or hand-dyed, made by none other than comedian Rhea Butcher and musician Maryleigh Roohan. Right now part of the proceeds goes to the Sunrise Movement.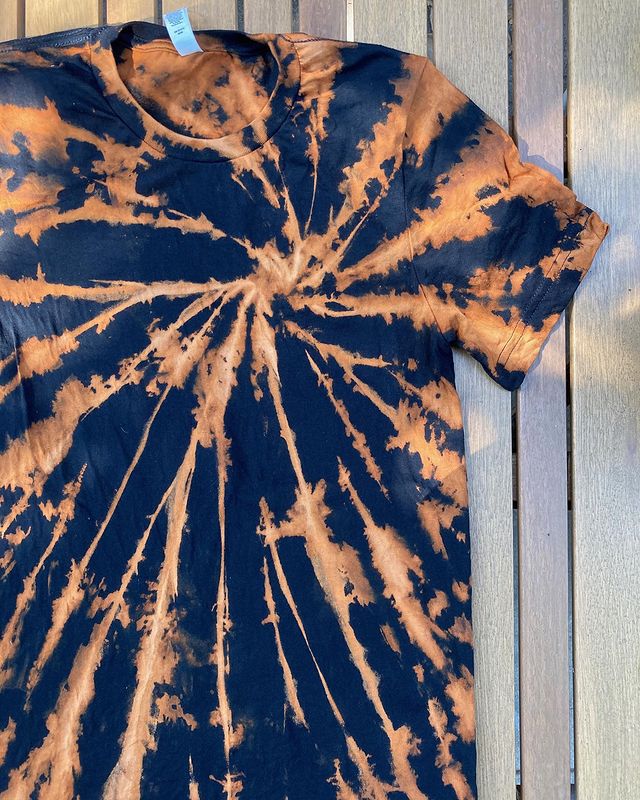 A post shared by TRASH CANYON (@trashcanyongoods)
This is a hardcore label run by Jeremy Bolm of Touche Amore and features a lot of great bands, but mainly I mention this so that you can go pre-order the new Soul Glo record. We also crossed paths with another Secret Voice band, Gouge Away on tour a couple of years ago and they are also sick. I don't think I've ever used that as an adjective before but as someone with many many scars who also lives in Southern California, I think I'm allowed?
The only 501(c)3 non-profit punkrock zine! They're currently in the midst of their annual donation drive and are offering a very cool t-shirt in exchange for a $25 donation. Not only do they publish a great bi-monthly magazine, but they also have podcasts and webcomics and all sorts of other stuff that I'm glad exists. Since not everything is about money, especially in DIY punk, here's their description of how volunteers can and should get involved:
If you don't see or hear what you'd like covered, lend us a helping hand. If you're knowledgeable about DIY punk, are open to the editing of your work, can meet deadlines, and follow instructions, we'll consider your contribution. All creative content is done on a volunteer basis. Razorcake does not tolerate racist, sexist, homophobic, transphobic, or ableist bullshit—and we've held these ethics since our start in 2001. DIY punk can't be fully captured, understood, or expressed by white men. Diversity makes us a better punk organization. We're encouraging people who are marginalized—by ethnicity, gender, sexuality, class, and personal experience—to submit material to Razorcake. Let's work with each other.
---
Worriers has a new t-shirt available and it has dogs on it so what more could you want? This was designed by illustrator Annie Walter. I love her work and you should also check that out and hire her to make things for you. You can buy one of these over at the 6131 Records merch store!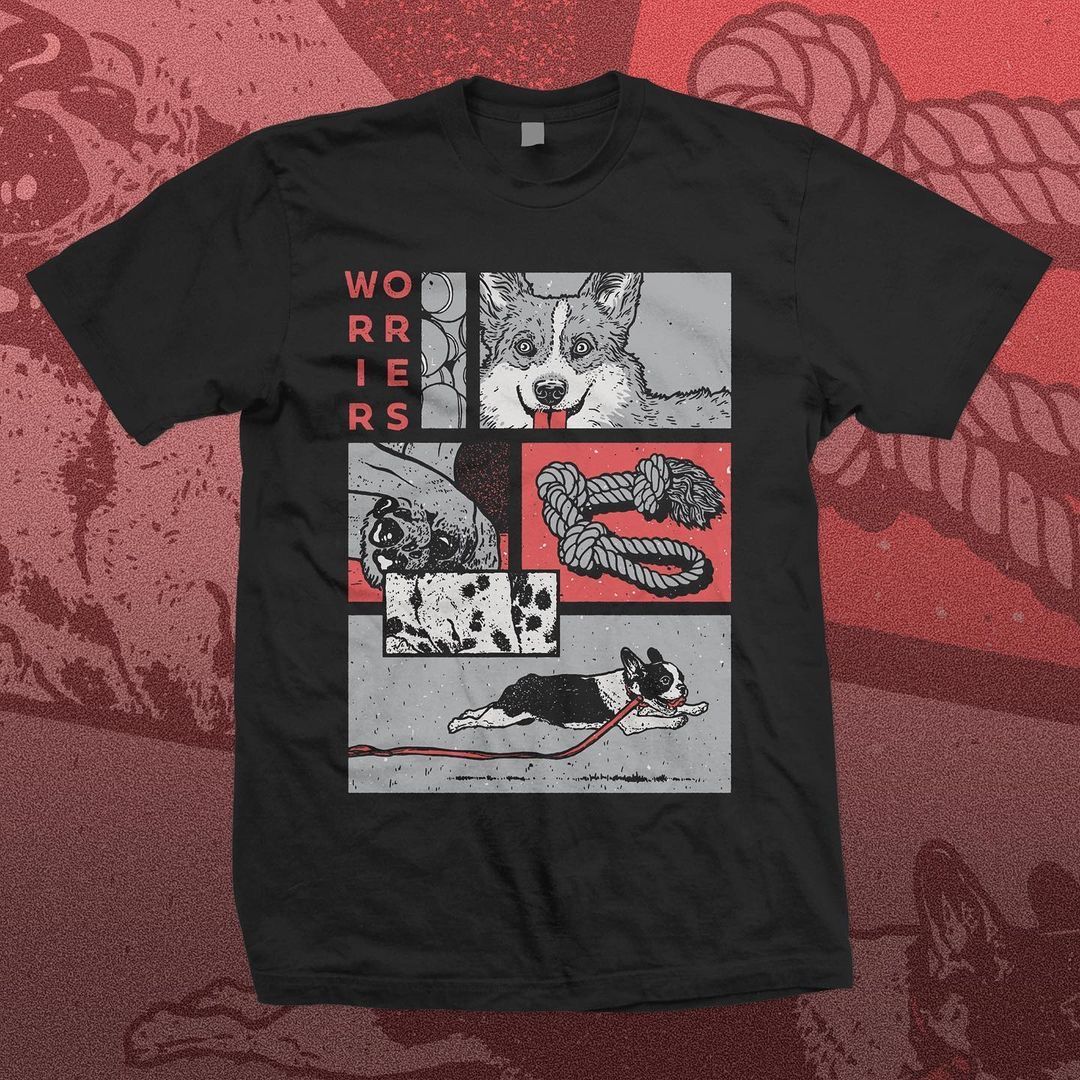 Last week I sent out an interview with Laura Jane Grace and have another interview heading your way next week. That one is also with someone I really admire, who I think a lot of you probably already know as well, so I'm excited.
A list of interviews previously published in Get It Together:
Laura Jane Grace of Against Me!
Jeff Rosenstock of BTMI, Craig of the Creek, etc.
Marisa Dabice from Mannequin Pussy
Author and pizza lover Colin Hagendorf
David Combs, aka Spoonboy, from Bad Moves
Sarah Tudzin from Illuminati Hotties
You can follow Worriers on Instagram | Twitter | Facebook
I also have a PO Box if you'd like to send or share things:
PO Box 4684, Valley Village, CA 91617