Worriers is touring in March, celebrating a new record!
Tickets on sale now!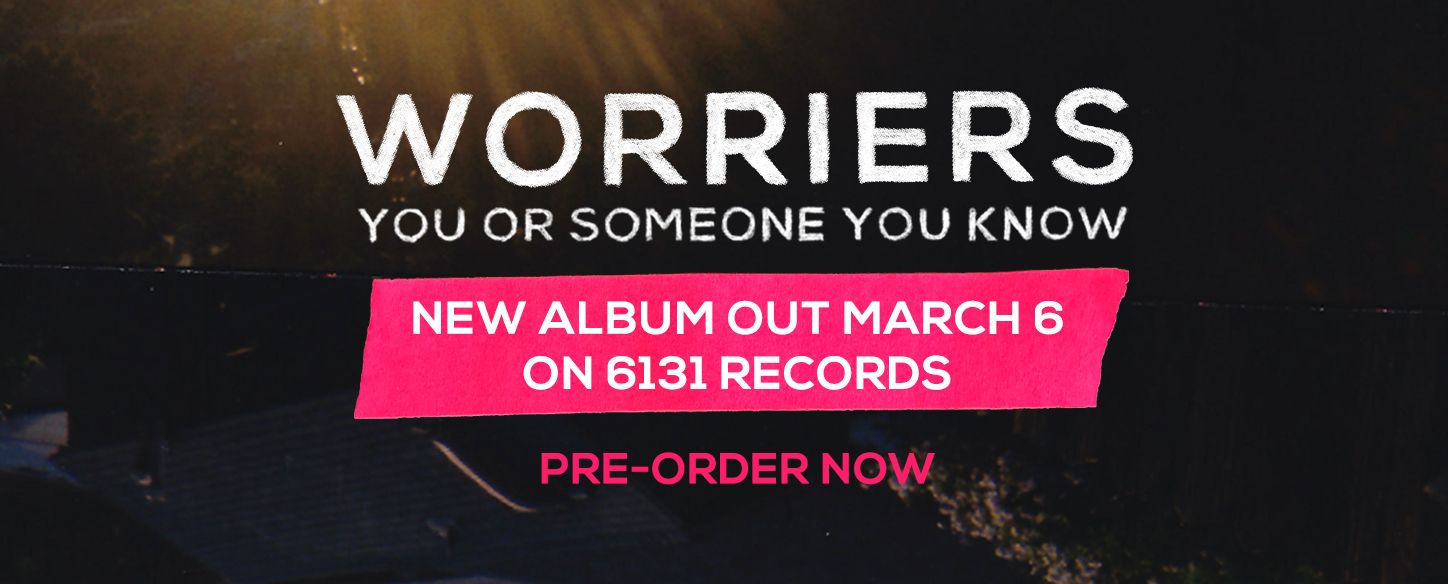 Before I switch back to our regularly scheduled programming…
After our new record comes out March 6, Worriers is going on tour with our friend Brian Fallon and Justin Townes Earle. So psyched! Tickets JUST went on sale, and I would highly suggest getting one in advance. We want y'all to be able to be there.
RSVP TO THESE PARTIES. All the dates are below!
If you don't see your city on there, I'm sorry! But also, we'll most likely be somewhere close to you another time in 2020. We're scheming.
As for the record, the splatter vinyl sold out pretty immediately, and there are less than 50 copies of the electric blue-in-clear vinyl left (fair warning!). Once they're gone, the rest online are silver. The fact that y'all are so psyched and ordering these already means a LOT, so thanks! I can't wait for you to hear the whole thing.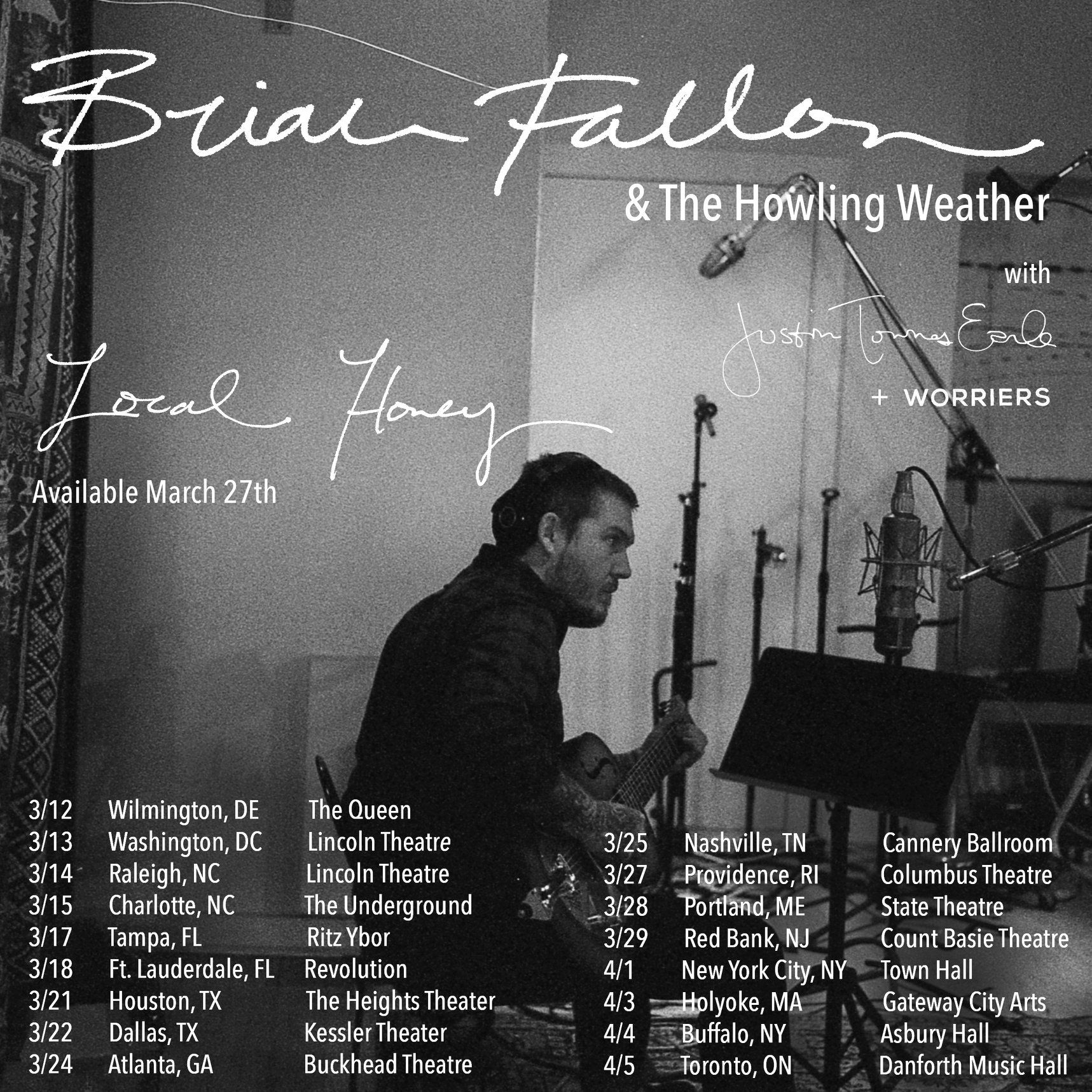 3/12 - Wilmington, DE @ The Queen
3/13 - Washington, DC @ Lincoln Theatre
3/14 - Raleigh, NC @ Lincoln Theatre
3/15 - Charlotte, NC @ The Underground
3/17 - Tampa, FL @ Ritz Ybor
3/18 - Ft. Lauderdale, FL @ Revolution
3/21 - Houston, TX @ The Heights Theater
3/22 - Dallas, TX @ Kessler Theater
3/24 - Atlanta, GA @ Big Sky Buckhead
3/25 - Nashville, TN @ Cannery Ballroom
3/27 - Providence, RI @ Columbus Theatre
3/28 - Portland, ME @ State Theatre
3/29 - Red Bank, NJ @ Count Basie Theatre
4/1 - New York City, NY @ Town Hall
4/3 - Holyoke, MA @ Gateway City Arts
4/4 - Buffalo, NY @ Asbury Hall
4/5 - Toronto, ON @ Danforth Music Hall