Here to rain on your (pride) parade
We need more than rainbow flags, folks...
It's Pride season! ::sarcastic yay::
Time for me, a radical queer, to crawl out of my cave and shake my finger at corporations with floats to say "Stonewall was a riot!" because we're not done yet.
To be honest, I forget what I was going to write about this topic before yesterday, when Tr*mp went ahead and rolled back healthcare protections for trans patients on the anniversary of the Pulse massacre, which at that time was the largest mass shooting in U.S. history. Well played, sir. We get it. You're awful.
What I do know, is that mainstream pride has strayed so far from any origins of gay liberation that Christopher Street West (who usually organize LA Pride) didn't even ask permission or contact Black Lives Matter before trying to call their march "All Black Lives Matter." Ashlee Marie Preston explains the ways in which this is….not the way you do things.
This is not the first time LA Pride has been criticized for straying from it's Stonewall-commemorating, AIDS activist roots. LAist does a nice job of breaking a lot of that down here. The march is still going ahead tomorrow, led by an all Black LGBTQ+ advisory board, and without police permits or corporate sponsors. ::earnest hooray!::
I've never been a fan of mainstream pride, both because large crowds make me anxious and because waving a rainbow flag has never connected with me. I'm here for queer joy, but not for queer apathy, and most of what I see at that party is the notion that queer liberation happened and now we're just dancing.
I don't think that's true, and I don't think that marriage equality or laws against hate crimes have or will get us there.
In "I Still Think Marriage Is The Wrong Goal" featured in Against Equality's collection Queer Critiques of Gay Marriage, Dean Spade and Crag Willse make a great point:
Let's take the energy and money being put into gay marriage and put it towards real change: opposing the War on Terror and all forms of endless war; supporting queer prisoners and building a movement to end imprisonment; organizing against police profiling and brutality in our communities; fighting attacks on welfare, public housing and Medicaid; fighting for universal healthcare that is trans and reproductive healthcare inclusive; fighting to tax wealth not workers; fighting for a world in which no one is illegal.
That was written in 2008, is still true now, and I don't think anyone's party parade or rainbow colored phone case really helped that much, do you?
I love queer bars and dance nights and safer spaces for everyone, but we are not done yet. One thing that deserves your attention right now is supporting Black trans community members, specifically through supporting GLITS to provide housing for Black trans people recently released from jail:

"Over the course of the last few months, Ceyenne Doroshow and her organization, GLITS Inc., have been providing temporary housing to Black trans people recently released from Rikers Island [NYC's primary jail complex]. GLITS has been presented with an opportunity to both sign two leases to provide housing for the upcoming year and buy two buildings to create a permanent place to house and support Black trans people in New York City.
These leases will provide much needed security and housing stability in the forthcoming year for several Black trans members of our community, all of whom were recently released from Rikers amidst the COVID pandemic and systemic racism that still plagues our communities. The buildings will create a space that will allow Ceyenne to provide housing and support to community members for years to come."
They are well on their way to the goal of $1,000,000 and every bit really counts right now.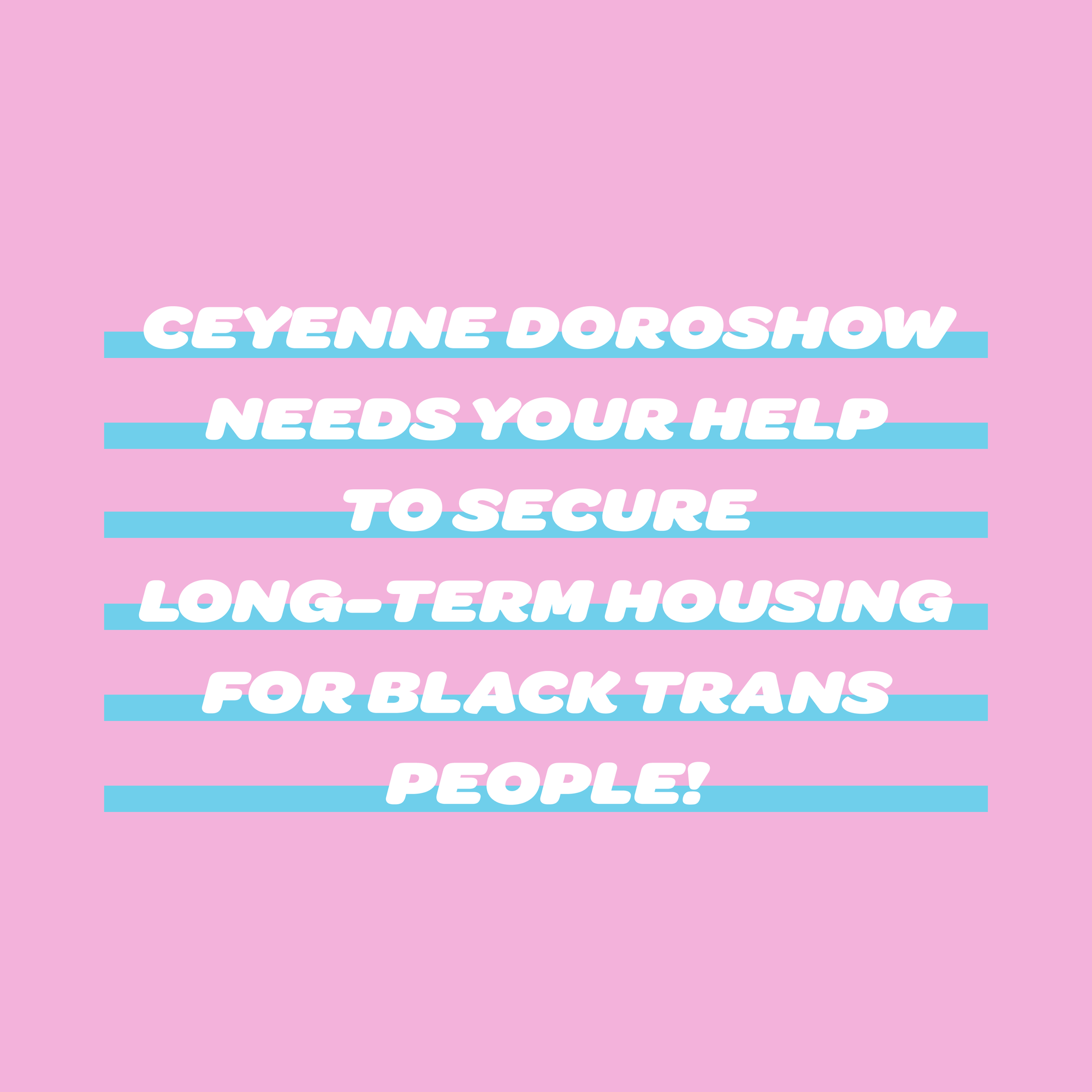 I've already donated and will be donating 50% of anything I receive from art sales and commissions this month to GLITS.
I hope this month brings victories we can all celebrate and that all my LGBTQ+ fam have the space to be psyched and grateful for the good things that are going on right now.
---
While I paused a bit from this newsletter, here are some things that have also happened in Worriers / artwork zone:
Worriers contributed our new-ish song "What Comes Next" to a comp by Rough Trade Publishing called "Talk - Action = Zero: A Compilation Benefitting Black Lives Matter."
Our friend Kayla featured "PWR CPLE" on a great Razorcake podcast.
I sent a full start-to-finish process video to paid subscribers of this here newsletter, which I'll be doing once a month from here on out. You can see a little preview on my instagram here: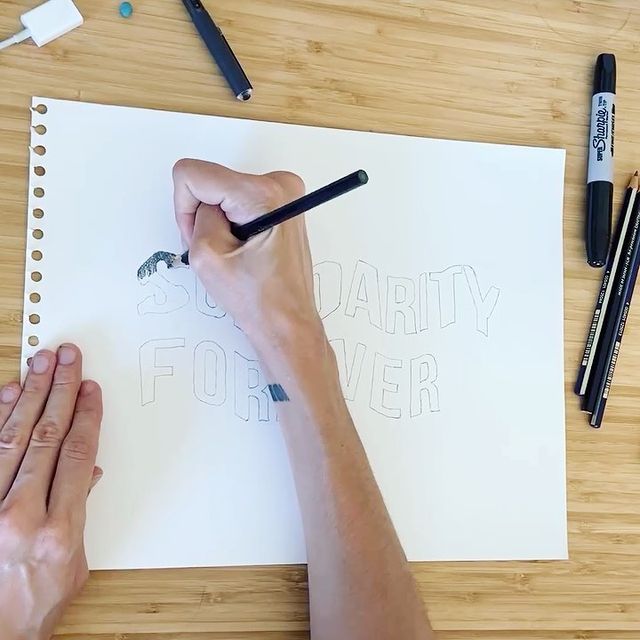 Here's a short clip of the process video for a drawing of Solidarity Forever. Much more about the concept in our current times than the protest song specifically. The full video, start to finish, went out to paid subscribers of Get It Together, if these things are something you're interested in!June 11, 2020
Lastly, I have a couple drawings up for sale right now via DestroyArt and Giant Robot: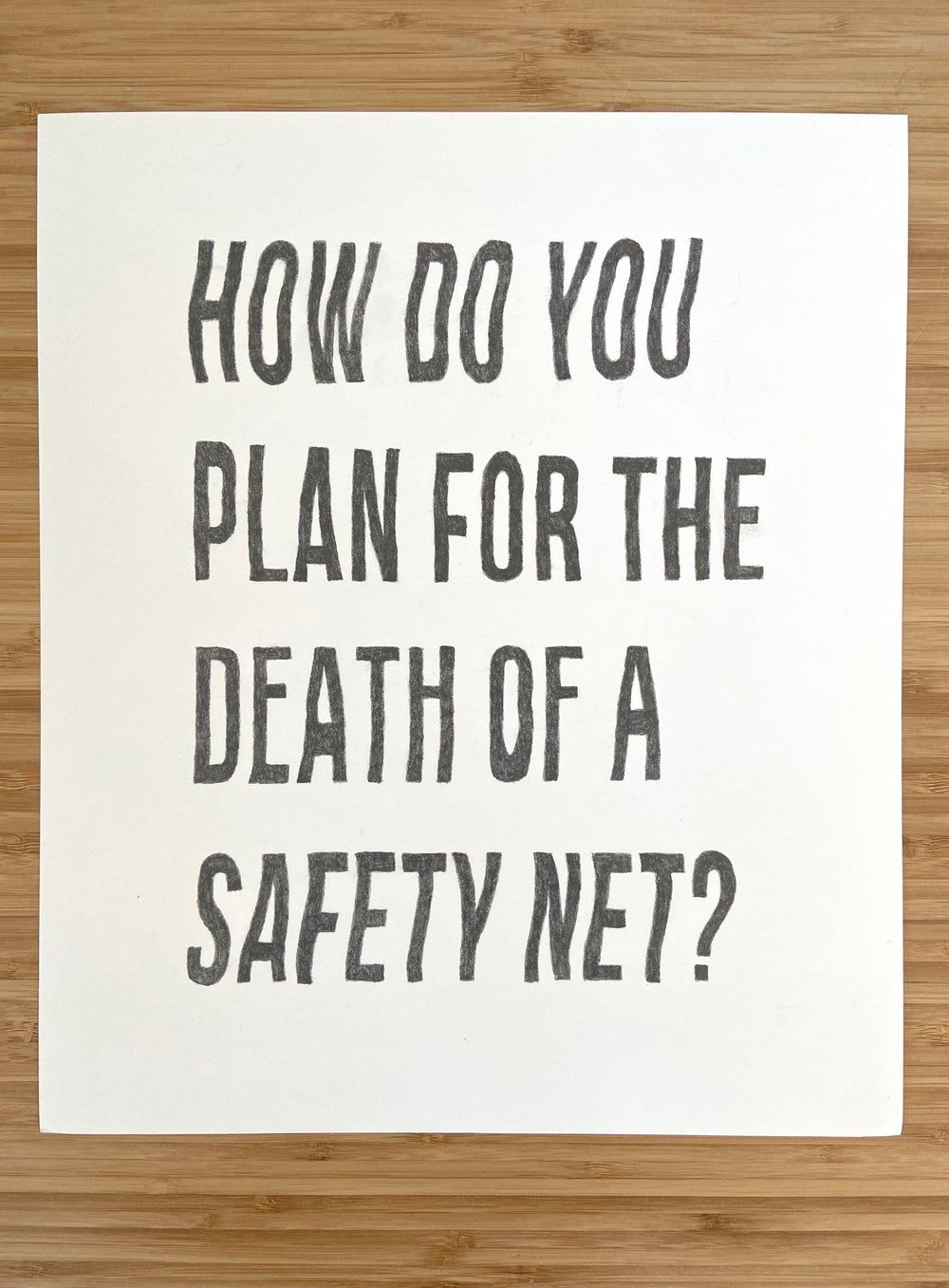 How Do You Plan For The Death of a Safety Net?
13" x 11"
graphite on paper
2020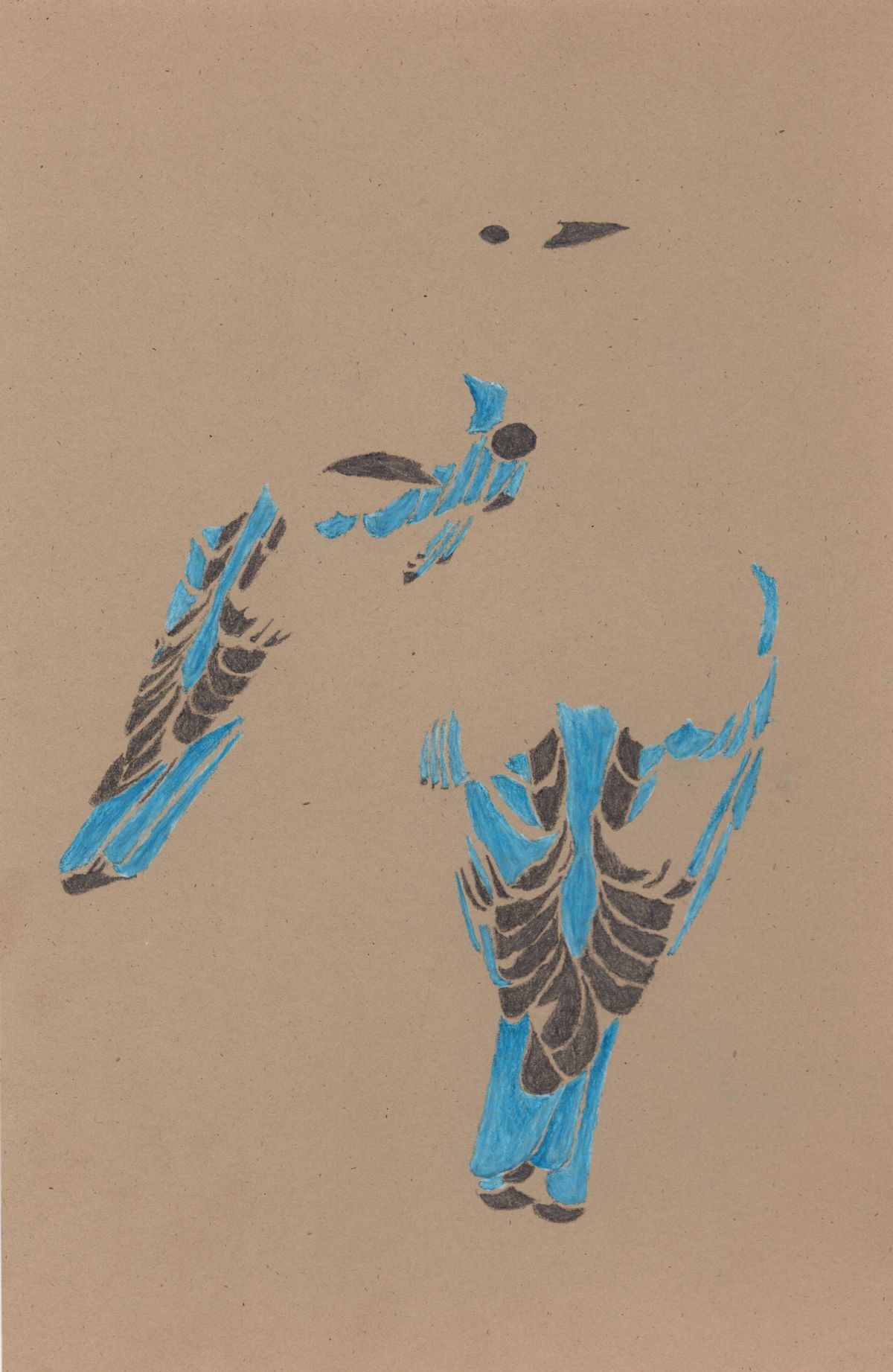 Bluebirds
10" x 6.5"
graphite and colored pencil on paper