Thoughts on wanting daily solidarity
Solidarity, collaboration, and some opportunities
You're reading GET IT TOGETHER, a weekly newsletter that covers punk/indie/pop music, visual art, and related topics. I speak from a queer-feminist perspective about things that are often adjacent to my own creative practice.

This is a free post, but you can support my work for $5/month by becoming a newsletter supporter or sharing this with a friend. Thanks for reading.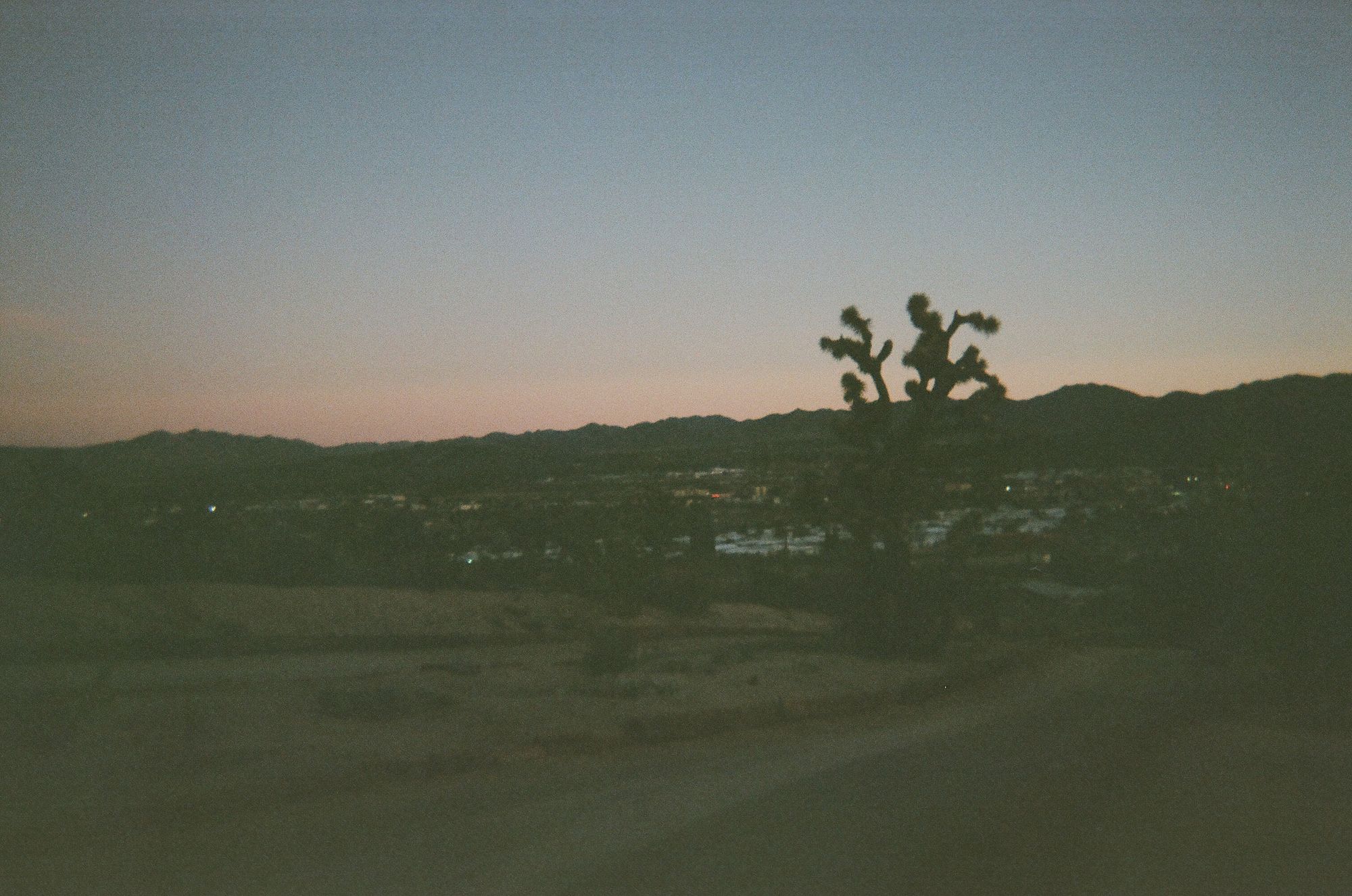 Lately, and maybe for obvious reasons if you've been paying attention to the news at all, I've been thinking about solidarity with and within the queer community. I've been thinking about what that can look like, what my expectations are, and how acceptance, identity, and solidarity are not the same thing.
According to Wikipedia, "Solidarity is an awareness of shared interests, objectives, standards, and sympathies creating a psychological sense of unity of groups or classes. It is based on class collaboration. It refers to the ties in a society that bind people together as one."
Collaboration is key here. That requires action. Whether you're talking about the world of politics, social justice, music, or art, words alone are not enough. I am frustrated with the disconnect where the LGB part of the LGBTQ+ community sometimes acts like being a part of the acronym itself is enough – when "allies" think that acceptance and having gay friends check the box for being one of the good guys. It's the same frustration I get in assimilationist tendencies, and where my queerness or leftist politics take root.
Being a part of the same umbrella, the same scene, or the same identity does not automatically make anyone a collaborator. That fact is annoying at best and heartbreaking at worst. It becomes most obvious through silence and inaction and lip service. Through patting oneself on the back for going to that one demonstration, posting that one link that one time, preaching to the choir which maybe I'm doing a bit of here.
It takes looking out for one another on an individual basis, consistently. Speaking up, showing up, writing your congressperson, offering services, using your platform to include more people, metaphorically holding the door open, and on and on.
Something that keeps coming up for me is this "8 White Identities" chart that illustrates how white supremacy and anti-racism are, like most things, a spectrum. I find this illustration to be applicable not just for anti-racism, but for many political and social movements when trying to assess where I fit or could do better.
I'm trying to find ways to be more in solidarity with trans kids and their supportive families, with POC, with people more at-risk of needing an abortion than I am, and with workers trying to unionize, among others. I'm trying to find options that don't always include money but do include direct aid or services. I'd like to do more fundraising, which hopefully I will sort out by next week, so stay tuned.
In the meantime, I wanted to mention that our amazing tour manager and merch person Autumn has offered to let folks shadow them on our upcoming tour. We'd like to create an opportunity for folks with less representation in music to get some behind-the-scenes experience in merch management and tour management. We're not asking anyone to do any work for free, but you'll have the opportunity to see all the moving parts that go into doing merch and being a TM on the road. If you live in the Northeast and are interested in shadowing Autumn at one of the upcoming shows, please reach out by responding to this email.
Original art is now on my website
Newsletter supporters got a month-long advance notice on a couple of new lil paintings I made. This one is still available and I just added it to my shop of original art. The advance art drop for March will happen next week!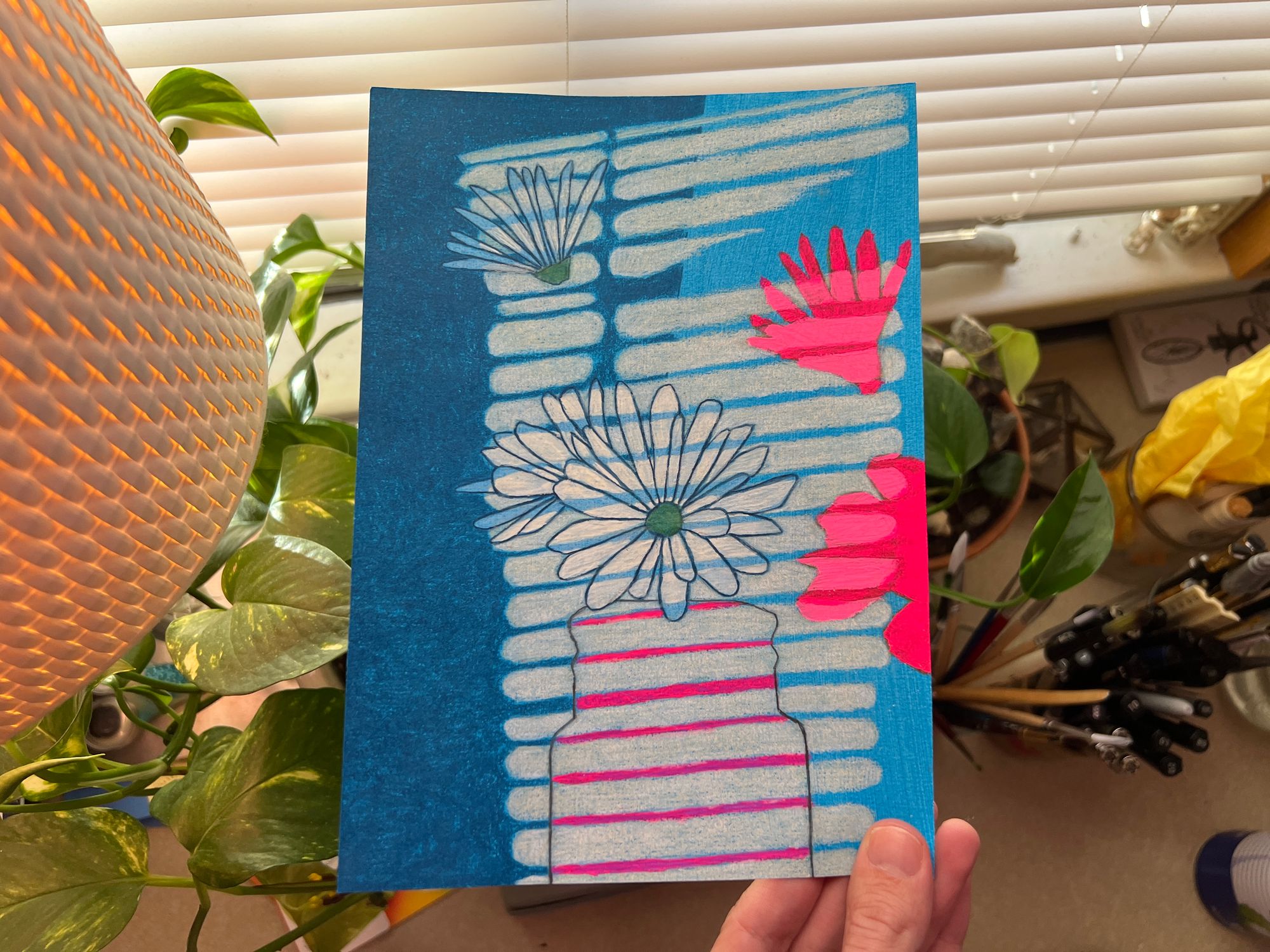 Worriers tour!
Have you saved your spot yet? See you soon!
4/5 - Washington, DC @ Comet Ping Pong
4/6 - Philadelphia, PA @ Johnny Brenda's
4/7 - Providence, RI @ Fete Music Hall
4/8 - Boston, MA @ Faces Brewing Co
4/9 - Brooklyn, NY @ TV Eye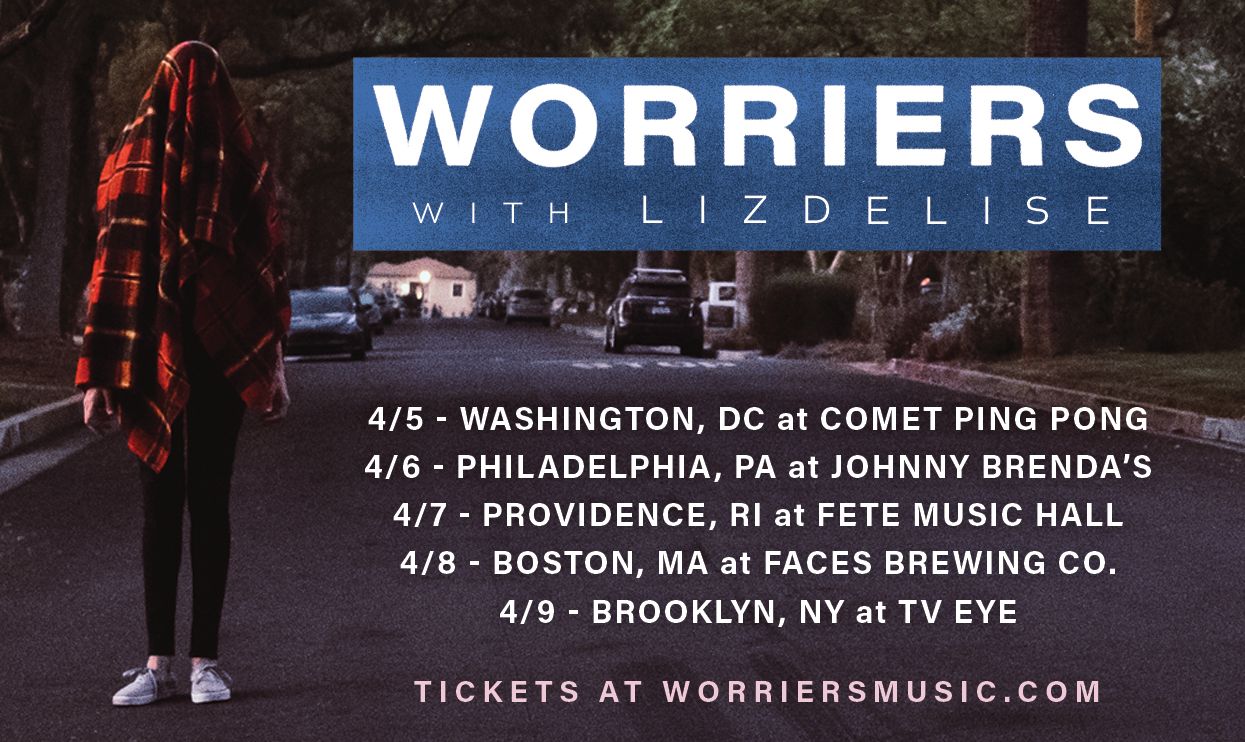 📷 Follow me on Instagram
🔊 Follow Worriers on Instagram | TikTok | Spotify | Tidal
✉️ Email me at getittogether@laurendenitzio.com
📬 Write me a letter at PO Box 4684, Valley Village, CA 91617
☕ Say thanks and buy me a coffee