MORE OF THIS PLEASE x February 2023
New paintings, The Valley of Vision, audiobooks from the library and more.
You're reading GET IT TOGETHER, a weekly newsletter that covers punk/indie/pop music, visual art, and related topics. I speak from a queer-feminist perspective about things that are often adjacent to my own creative practice.

This is a free post, but you can support my work for $5/month by becoming a newsletter supporter or sharing this with a friend. Thanks for reading.
🎟️
A friendly reminder that
tickets are on sale now
for Worriers shows in April! If you're in the Northeast, we'll see you soon!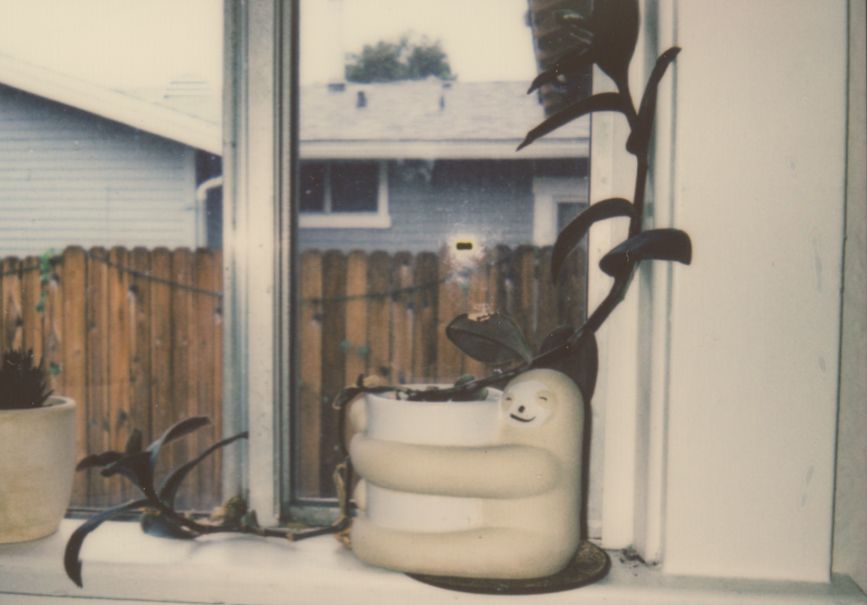 The past couple of weeks has been something else. One of our dogs had major surgery (she's fine now!), I hit a major scheduling snag on a music video I wanted to make, I've had to be up at 5 am a few times and yesterday it fucking hailed – in Southern California.
I've been pulled in so many directions that I'm starting to think I definitely have ADHD because I'm constantly in a state of "wait, why did I walk into this room again?" It's not great.
I'm leaning hard on time blocking thanks to a cool little timer Cassia bought for me, a new gym membership, and the fact that I can watch a new episode of Grey's Anatomy today. With all of that in mind, I give you this month's list of things keeping my brain afloat:
I discovered this artist's work when a neighbor posted an image of the painting they commissioned from her recently. Based in Quebec, Sophie paints still life and interior scenes with a graphic, tactile use of paint that I really enjoy. Maybe it says something about my mental state that I just need a painting of bright wallpaper in a bedroom but I'm really into their work right now.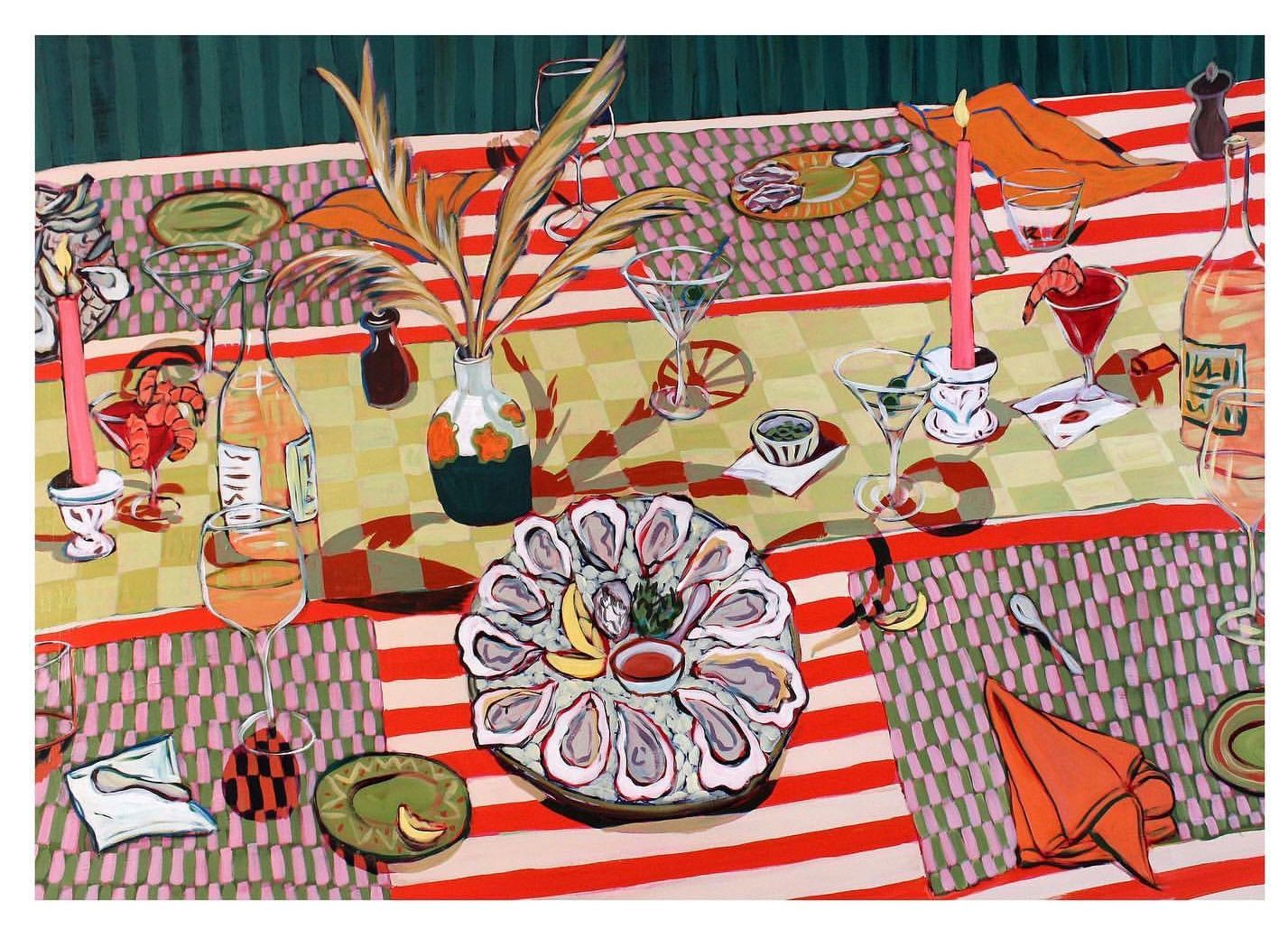 The Valley of Vision - Manchester Orchestra (a film by Isaac Deitz)
Manchester Orchestra just released a new song, "Capital Karma" from their next album. It's a part of their film The Valley of Vision, which just premiered in Los Angeles on Wednesday. In a weird chain of events, I managed to get tickets to it for Cass and me, which went on sale maybe five hours before the show started. It's filmed in 180-degree VR but even watching it on a regular 2D video projection screen was really stunning. Watching a band take steps into other media is really refreshing and also encouraging as a visual artist!
I don't always have time for long-reads in newsletter form, but I try my best to make space for Niko Stratis' Anxiety Shark, which I've definitely mentioned here before. This piece is about self-realization, Against Me's "Searching For a Former Clarity", and being visible as a trans person. The moments of seeing yourself reflected back to you in places you don't always expect them can be the most meaningful and moving. These kinds of feelings and a sense of hope, even in a clandestine way, are needed now more than ever.
It is in fact the greatest gift we give to each other is the secrets and tells and mirrors of our identities, reflecting ourselves within each others visages and recognizing secret codes that only we will know how to decipher. Nods and winks to truths that elude many but never us. We are here and present and real and ready for others to see us and to see those codes and scars and find themselves and count us all together in a group as whole and powerful. The best thing we do for each is love ourselves and it is hard in times like this, times like this that have felt like an eternity lately, to love ourselves but that love is no less real.
Libraries are one of the greatest resources and it's easy to forget that you can check out e-books and audiobooks from your local library! I've been using the Libby app to check out audiobooks and it's a game-changer. I'm about to drive across the country for something other than a tour (long story) but this is really going to come in handy. Does anyone have any good audiobook recommendations?
A few things I've been listening to lately:
😬 Mediocre - To Know You're Screwed is to Know a Lot
🧸 Best Bear - Bear Minimum
🦩 Wild Pink - We Are Never Ever Getting Back Together
💵 boygenius - $20
A moment for mutual aid
👨‍🌾 Farmer Hector Tejada's paid medical leave
📁 Mutual Aid LA Dispatch
🏥 Help Sholto Ainslie with surgery after a robbery/assault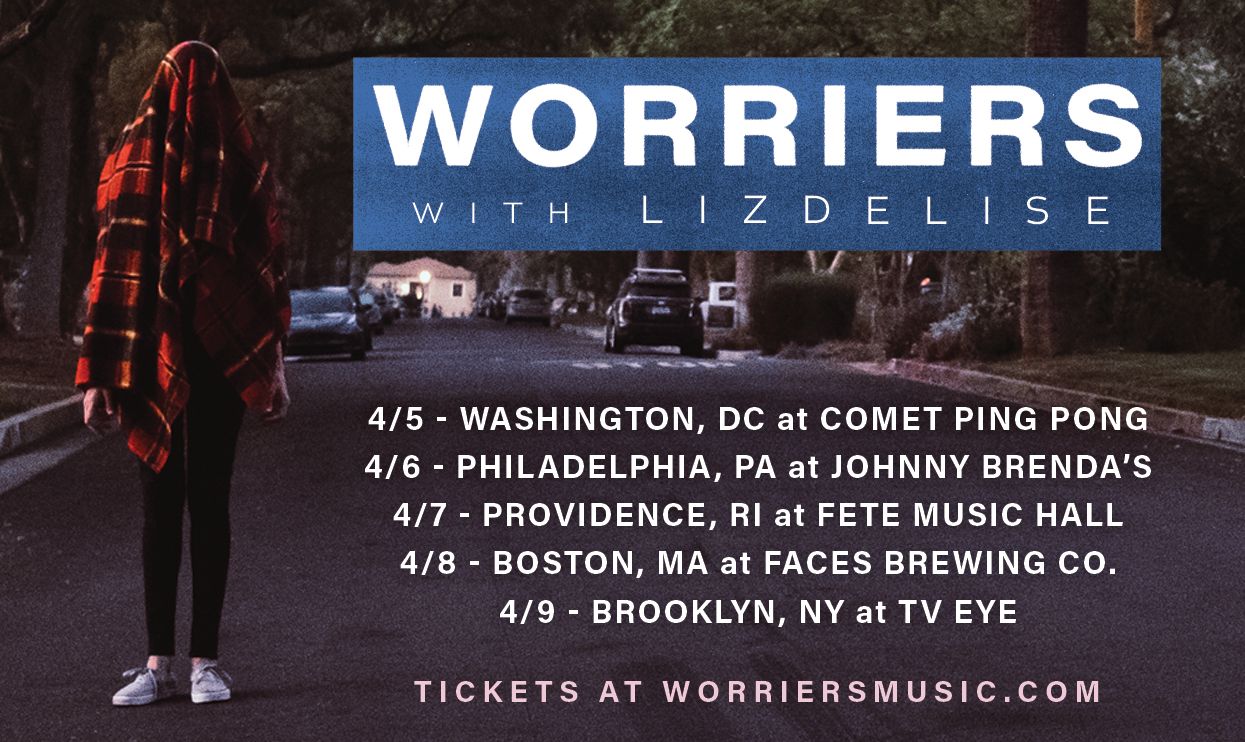 ⭐️ NEW! Sponsor this newsletter
📷 Follow me on Instagram
🔊 Follow Worriers on Instagram | TikTok | Spotify | Tidal
✉️ Email me at getittogether@laurendenitzio.com
📬 Write me a letter at PO Box 4684, Valley Village, CA 91617
☕ Say thanks and buy me a coffee
This newsletter is built using Ghost, open-source technology built by a non-profit aimed at modern publishing. If you're looking for a platform to host your newsletter or subscription content, they get my vote.