MORE OF THIS PLEASE x July 2022
The Wild Hearts Tour, Jewel Ham, an art update + more
You're reading GET IT TOGETHER, a weekly newsletter that covers punk/indie/pop music, visual art, and related media. I speak from a queer-feminist perspective about things that are often adjacent to my own creative practice.

This is a free post, but you can further support my work by becoming a paid member or sharing this with a friend. Thanks for reading.
---
Welcome to the July 2022 edition of // More Of This, Please // where I feature a few things that are helping me keep my head above water...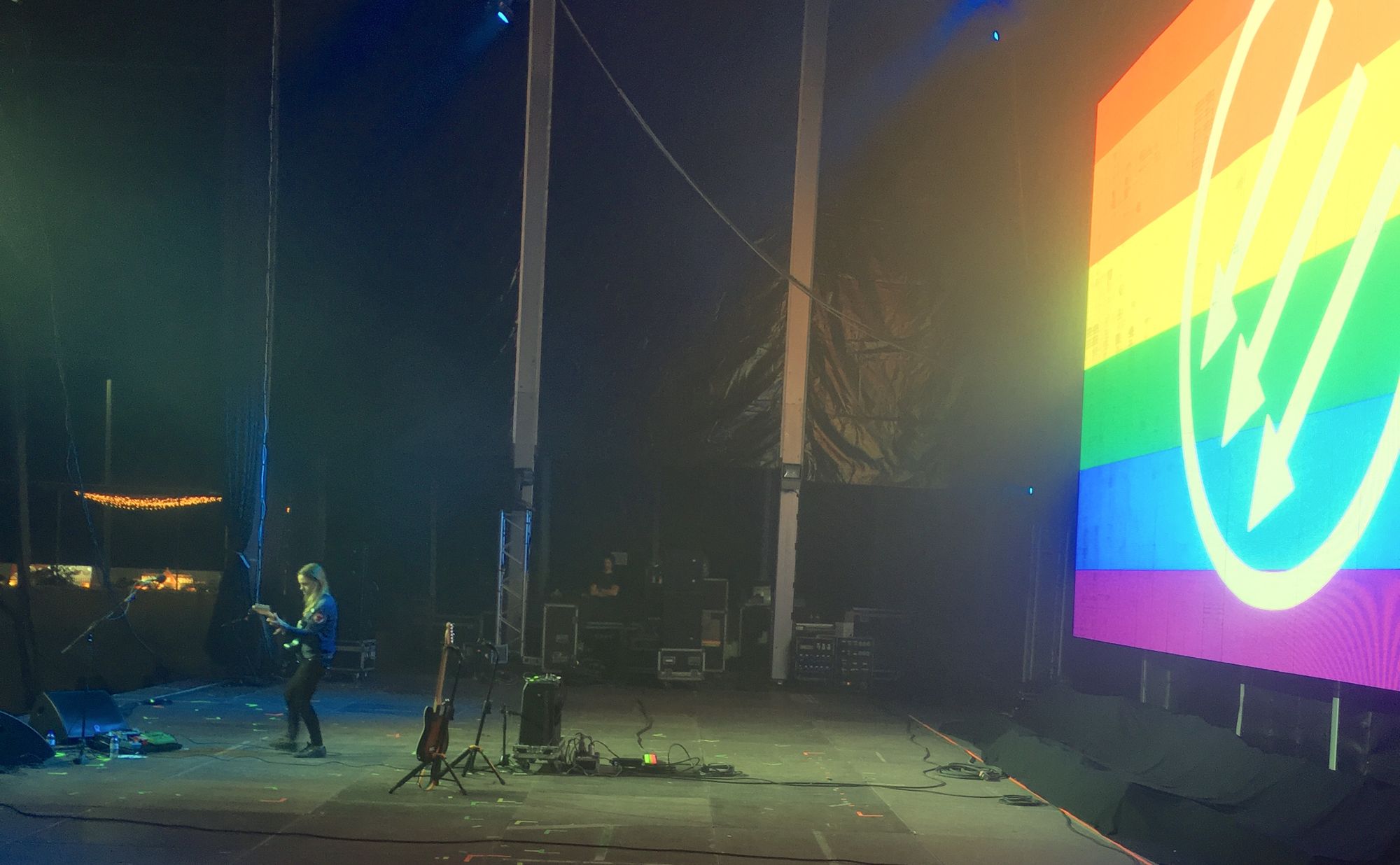 The Wild Hearts Tour
If you have the opportunity to go see the mega-tour that is Julien Baker, Angel Olsen and Sharon Van Etten, I would highly suggest checking it out. This was my first time at The Greek theater in Los Angeles, a beautiful outdoor amphitheater, and all three songwriters had pretty perfect sets. This was incredibly fun but also a kick in the gut throughout. The full-band Julien Baker set sounded huge, Sharon Van Etten sounded better than ever and it was my first time seeing Angel Olsen and her sense of humor definitely won me over. Also, just fyi, there is a version of Sharon Van Etten's "Every Time The Sun Comes Up" that sounds like New Order and/or The Cure and it's just a testament to how freakin' good that song is.
📖 Read my previous interview with Julien Baker here.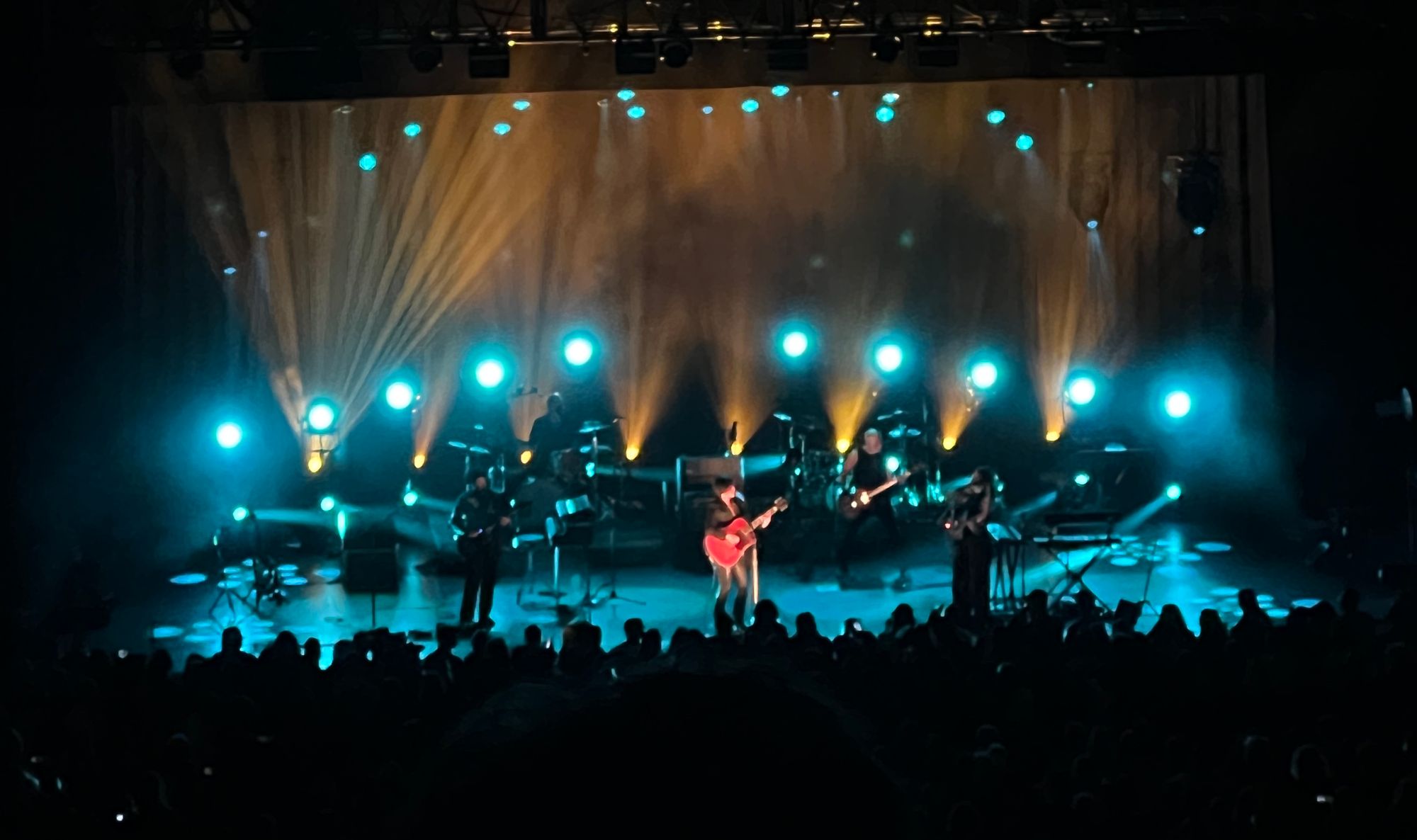 Lucy is an unofficial therapy dog
Today, for the third time, I took Lucy to an assisted living facility to hang out with some of the residents for a while. It's a program run by Paws-to-Share that brings dogs to hang out with people at places like high schools, colleges, and assisted living facilities to spend time with folks and bond a little bit. All Lucy ever wants to do is cuddle, so this was a no-brainer. She loves every minute of it and seeing people's faces light up at that goofy little smile of hers is really the best thing in the world. She's not officially a therapy dog, but as far as I'm concerned she's now an official Cuddle Terrier.
🐕‍🦺 If you live near San Francisco, Los Angeles, or San Diego and think your dog would love this, you can apply to be a handler. Make sure to tell them I sent you!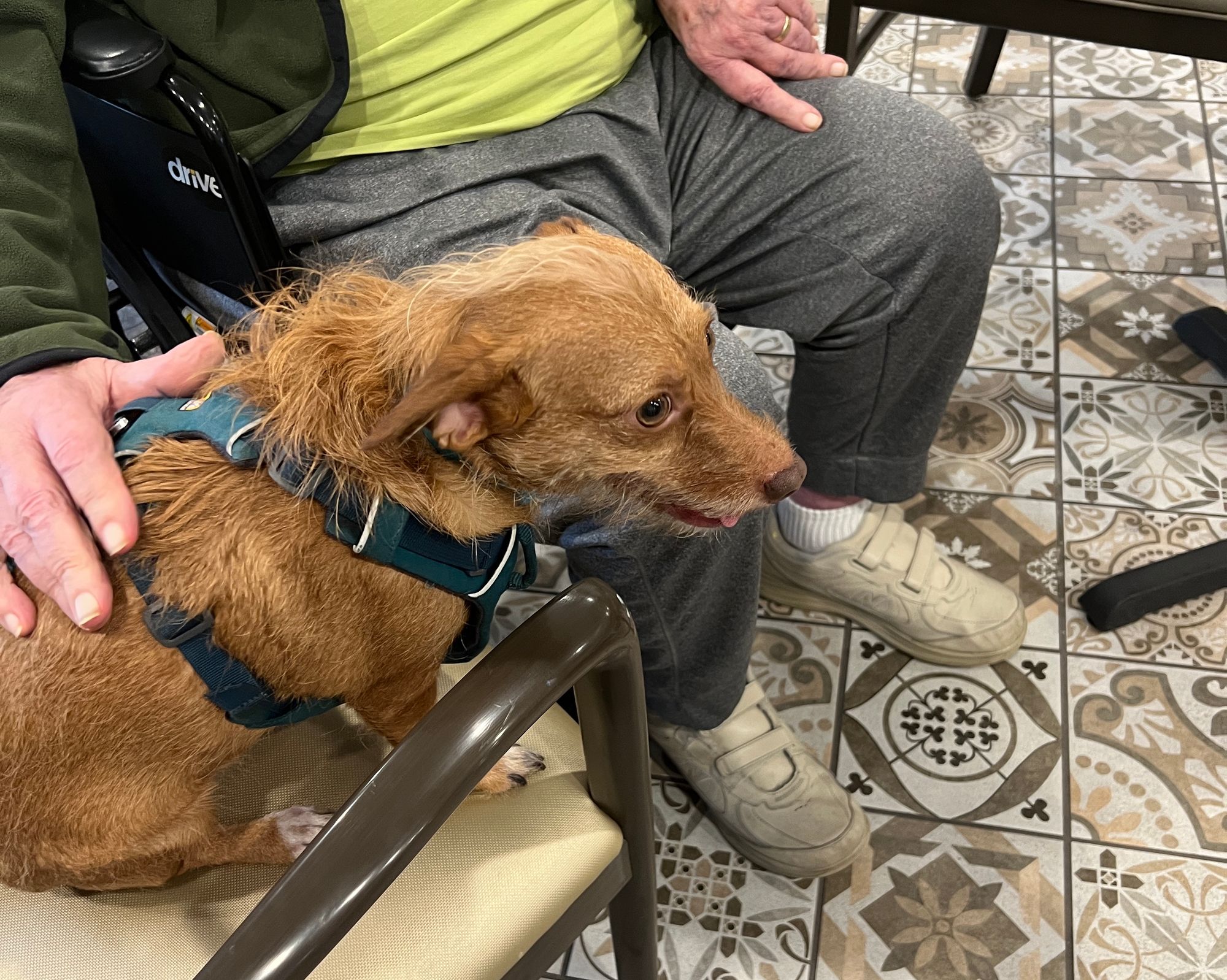 I was recently introduced to the portrait painting of North Carolina-based artist Jewel Ham through artist and designer Courtney Caldwell, and was an immediate fan. Her work "aims to undress the emotional realities that often accompany various facets of 'everyday' Black life." (South Arts artist statement) In her recent paintings, there's been a lot of magenta, underpainting, and negative space - a combination I love. She dissects the everyday beautifully, and I admire how she uses the more chaotic or half-rendered elements of her style to address the emotional space of her figures. In addition to making materially amazing work she actively advocates for greater accessibility in visual arts for Black and brown communities.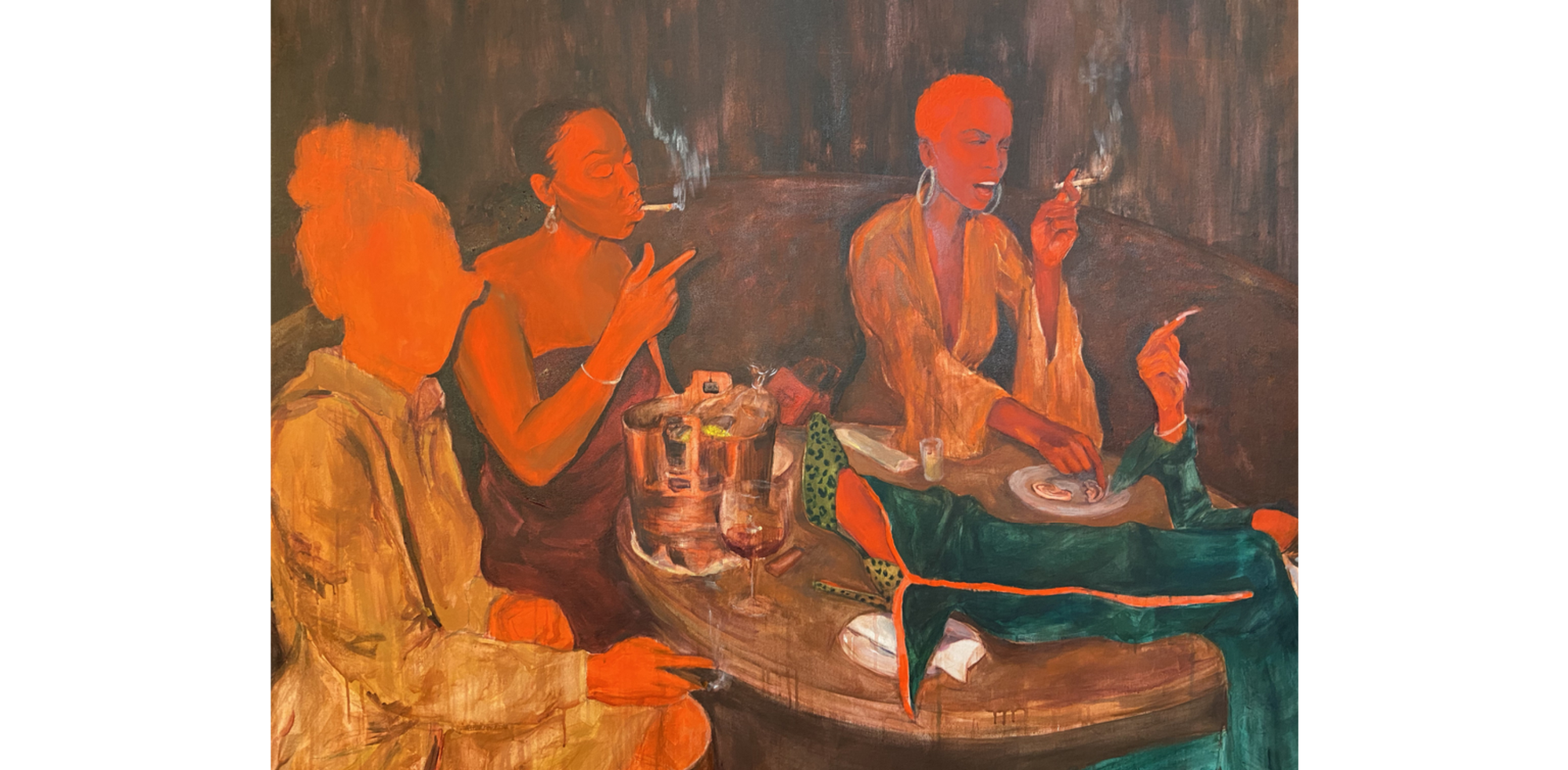 ---
ART UPDATE
I recently finished the risograph print below with help from Nova Community Arts. This is the first one I've made that has felt the most at home with the rest of my visual art, and feels like I'm hitting my stride in this medium.
🖼️ If you're in the Los Angeles area, Nova Community Arts runs several workshops per month and I highly suggest the Intro to Risograph Printing one.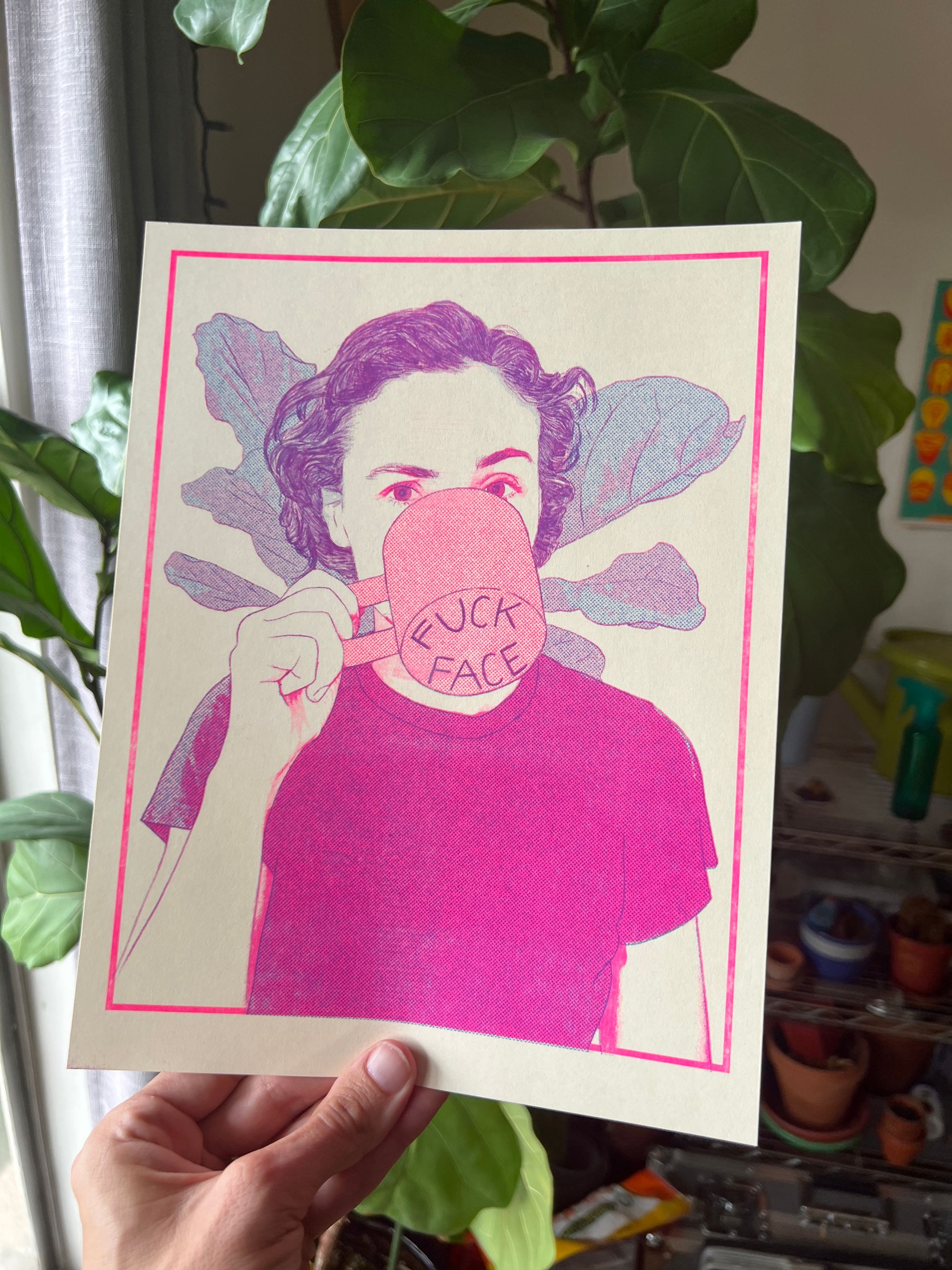 PET PORTRAITS
‌‌‌‌ICYMI earlier this week I opened up my books for a small number of digitally drawn pet portraits at a really discounted rate. I'll keep orders open for the next few days and you can respond directly to this email if you're interested in ordering one.
$40 for a high-res .jpeg of ONE pet‌‌‌‌‌‌
$55 for the .jpeg and an archival quality art print, US shipping included.