Just another day in the upside-down 🌴🌧️
New song "Top 5" is out now
You're reading GET IT TOGETHER, a weekly newsletter that covers punk/indie/pop music, visual art, and related topics. I speak from a queer-feminist perspective about things that are often adjacent to my own creative practice.

This is a free post, but you can support my work for $5/month by becoming a newsletter supporter or sharing this with a friend. Thanks for reading.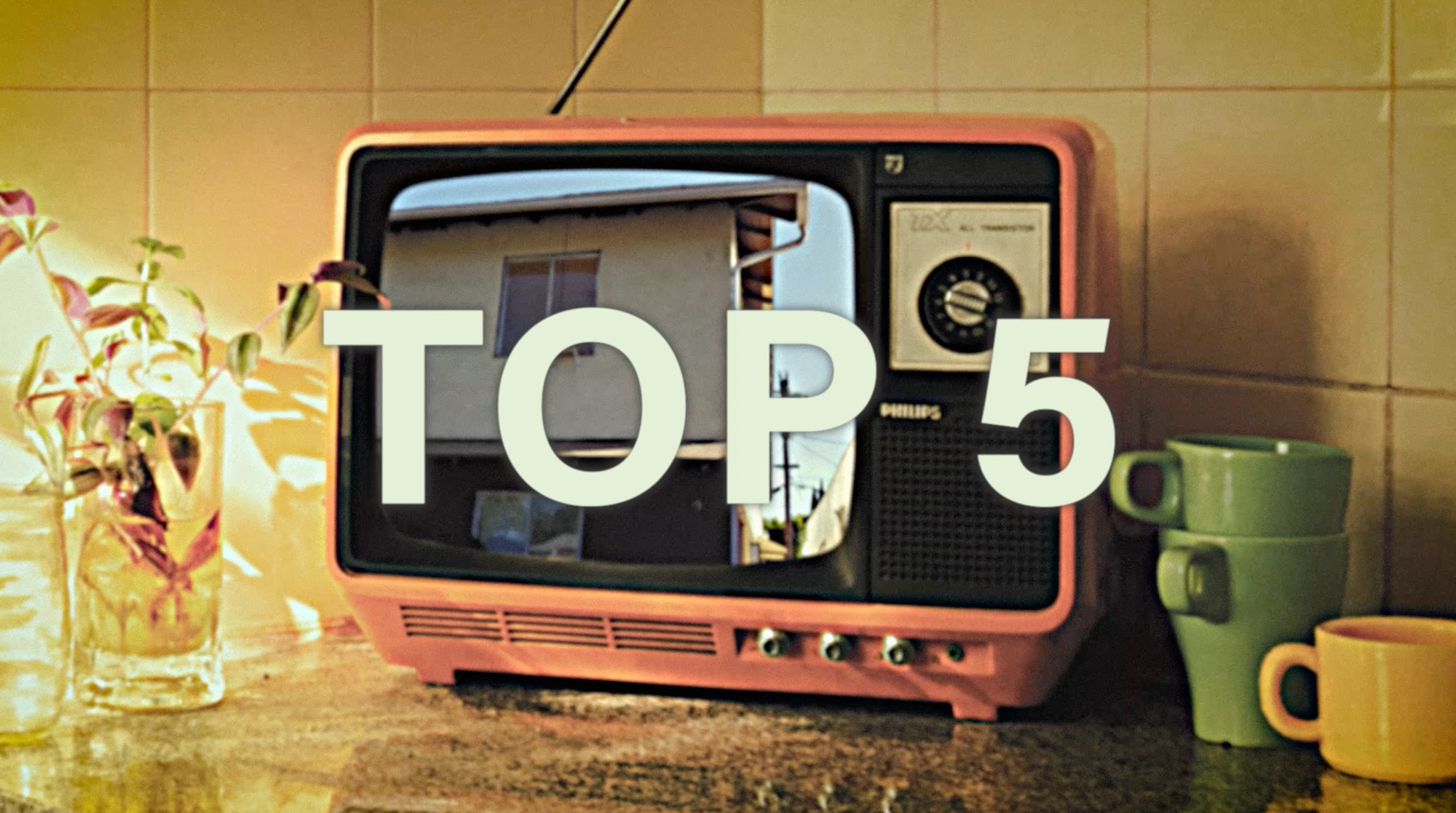 After tours were canceled, I landed back in Los Angeles on March 13, 2020. I was about to get kicked out of my apartment. Our landlord decided that after over a decade of the same tenant, he would not renew my friend's lease in favor of renovating and jacking up the rent. So we would need to leave. The pandemic didn't phase him. Tough shit. Goodbye, Silverlake.
The next month and a half was spent 95% in either my room, or Cassia's room across town, and I have forever etched into my memory the view from the edge of my bed looking at my desk, closet, and window into our neighbor's backyard. If I had to be indoors, I was thankful for a space where I could open the window to 75-degree weather and sunshine. Then it rained for almost a week straight.
So that's when I wrote the song Top 5, streaming everywhere today.
I wanted to capture the feeling of internal turmoil when we were burdened with myriad reasons to be angry and sad simultaneously. Through all of it, the light at the end of the tunnel was the celebration we'll have when the person responsible for so much misery finally pays for it. It's a song of heightened and conflicting emotions. I spent a lot of time that year just trying to hold it together, and this song illustrates part of that experience.
You can watch the lyric video below, featuring many photos I took during lockdown. Thanks for listening.
We've also just announced a proper full-US tour starting in late September and I cannot wait. Tickets are on sale Friday at 10am local time. Set a reminder and tell us you're coming to the party!
08.04 - Los Angeles, CA @ Genghis Cohen [tickets still available]
09.26 - Oakland, CA @ Gilman Street
09.29 - Seattle, WA @ Vera Project
09.30 - Portland, OR @ Twilight Cafe
10.02 - Salt Lake City, UT @ Quarters DLC
10.05 - St. Paul, MN @ The Treasury
10.06 - Chicago, IL @ The Chop Shop
10.07 - New Kensington, PA @ Preserving Underground
10.08 - Washington, DC @ DC9
10.10 - Atlanta, GA @ The Masquerade
10.11 - Richmond, VA @ Richmond Music Hall
10.14 - Brooklyn, NY @ The Broadway
10.16 - Toronto, ON @ Sneaky Dees
10.17 - Columbus, OH @ Ace of Cups
10.21 - Denver, CO @ Black Buzzard
10.24 - Sacramento, CA @ Goldfield Midtown
10.25 - San Francisco, CA @ Thee Parkside
10.27 - Mesa, AZ @ Nile Underground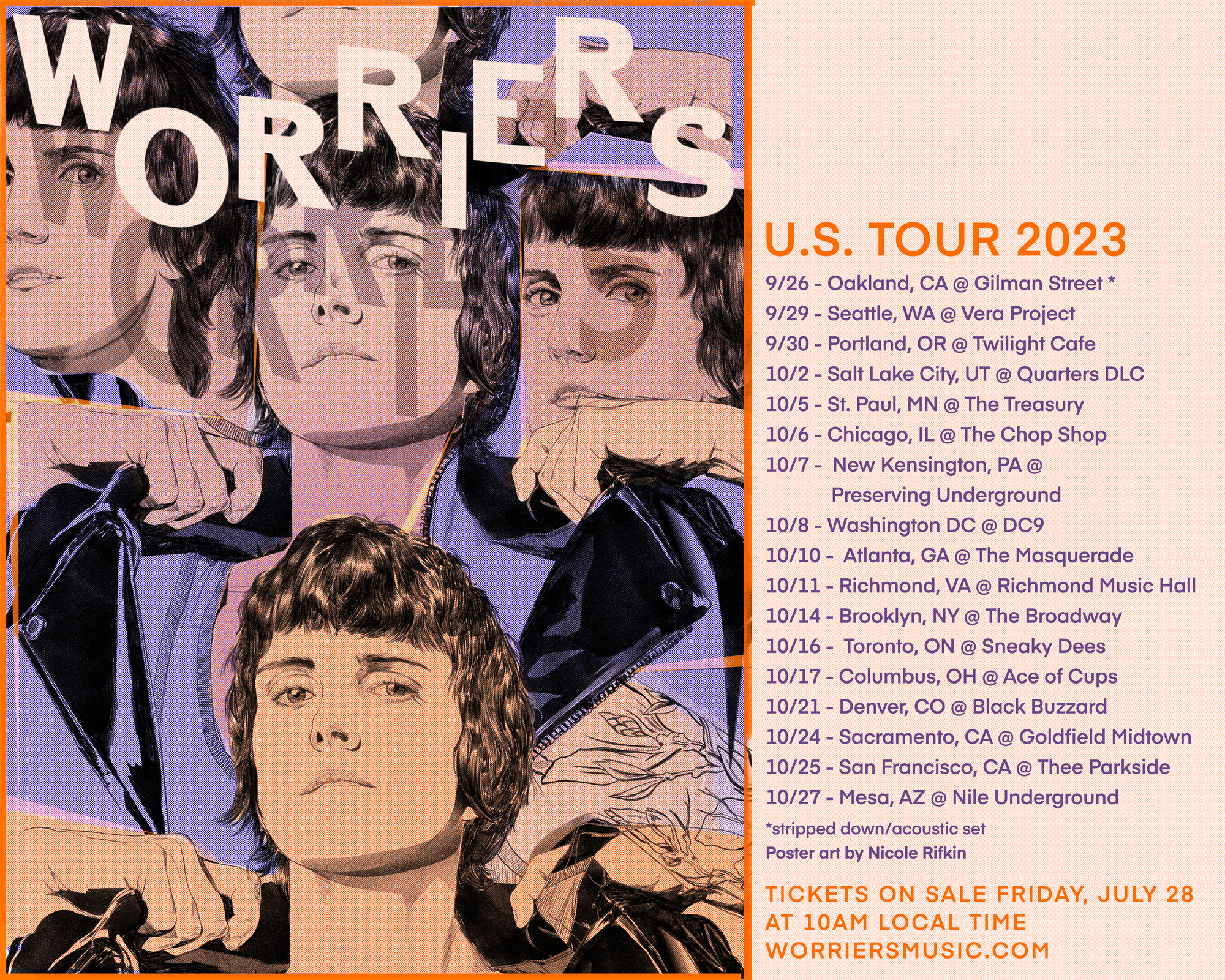 📷 Follow me on Instagram
🔊 Follow Worriers on Instagram | TikTok | Spotify | Tidal
✉️ Email me at getittogether@laurendenitzio.com
📬 Write me a letter at PO Box 4684, Valley Village, CA 91617
☕ Say thanks and buy me a coffee
This newsletter is built using Ghost, open-source technology built by a non-profit aimed at modern publishing. If you're looking for a platform to host your newsletter or subscription content, they get my vote.