More tourdates + If you play a cover, may it be devastating
Plus even more tourdates
You're reading GET IT TOGETHER, a weekly newsletter that covers punk/indie/pop music, visual art, and related topics. I speak from a queer-feminist perspective about things that are often adjacent to my own creative practice.

This is a free post, but you can support my work for $5/month by becoming a newsletter supporter or sharing this with a friend. Thanks for reading.
🎶
Thanks to everyone in Los Angeles who sold out the lil venue in West Hollywood on Friday. We had a time! If you missed it and want to come see us soon, tickets are on sale now for the full US tour including another Los Angeles gig and shows in Durham, Philly, and Lincoln, NE. Embarking on a 5-week tour is not the easiest thing to do for any band these days and it is SO helpful if you buy a ticket in advance. Most of them are just $15. Please let us know you'll be there!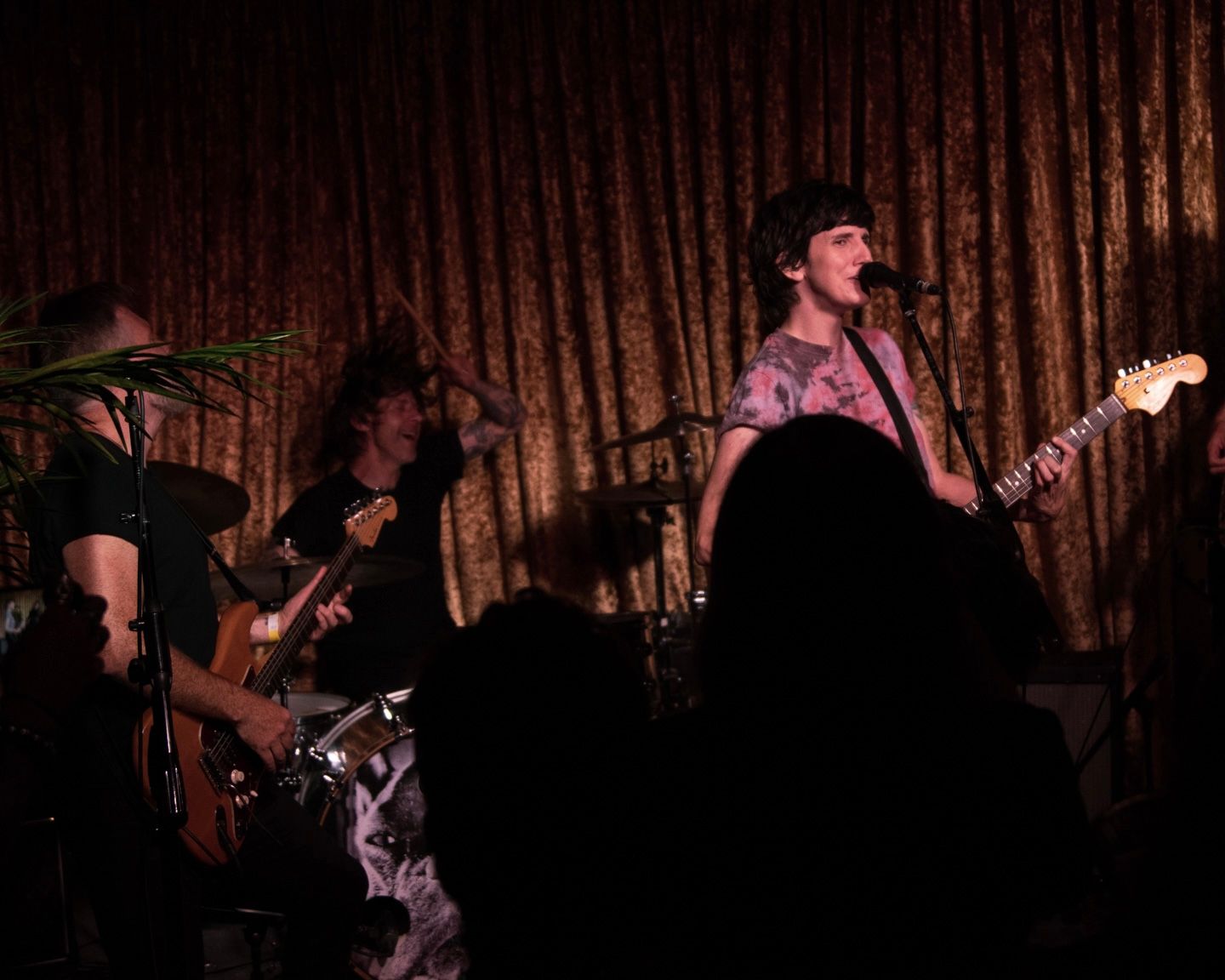 The algorithm knows me well enough to show me a video of Sam Fender covering The Modern Leper by Frightened Rabbit. It just knows! GOOD CHOICE. And that felt very ME, because if I have to watch a band play a cover, I want it to be devastating. That was my gut reaction. We don't play many covers and it's often because I think my choices are not what someone would want to hear on a night out. I write sad songs, sure, but I'm not trying to make you cry most of the time. Breaking out this cover, though? ::chefs kiss::
I used to cover Florence + The Machine "Shake It Out" in the style of her kick-in-the-gut Royal Albert Hall version. I've done a slowed-down version of "Where Your Heartache Exists" by the Menzingers just to make it even sadder. I've covered The Weakerthans "Left and Leaving" on tour with Julien Baker, which was an ambitious move on my part. Always feeling a bit "sorry! had to!" when inflicting that kind of mood on an unsuspecting audience.
So maybe my instant reaction to the choice of The Modern Leper - an instant OH FUCK YES - should be my sign to finally break out a cover of Holy on tour.
Maybe we will, maybe we won't, but you can find out at one of the following shows. And today I'm pleased to say we're bringing the following bands along with us! They're each playing different legs of the tour (which is five weeks long!) so check out the dates below and go grab a ticket while you can. We also added shows in Philly, Durham, Lincoln (Nebraska!), and Los Angeles!!
GRUMPSTER ^
KALI MASI %
MEDIOCRE #
TALKING KIND &
RAZOR BRAIDS +
9/26 - Oakland, CA @ Gilman Street * #
9/29 - Seattle, WA @ Vera Project #
9/30 - Portland, OR @ Twilight Cafe #
10/2 - Salt Lake City, UT @ Quarters DLC #
10/5 - St. Paul, MN @ The Treasury %
10/6 - Chicago, IL @ The Chop Shop
10/7 -  New Kensington, PA @ Preserving Underground %
10/8 - Washington DC @ DC9 %
10/10 - Atlanta, GA @ The Masquerade &
10/11 - Richmond, VA @ Richmond Music Hall &
10/12 - Durham, NC @ The Pinhook &
10/13 - Philadelphia, PA @ Kung Fu Necktie &
10/14 - Brooklyn, NY @ The Broadway &
10/16 - Toronto, ON @ Sneaky Dees +
10/17 - Columbus, OH @ Ace of Cups +
10/18 - Grand Rapids, MI @ Pyramid Scheme +
10/20 - Lincoln, NE @ 1867 Bar +
10/21 - Denver, CO @ Black Buzzard +
10/24 - Sacramento, CA @ Goldfield Midtown ^
10/25 - San Francisco, CA @ Thee Parkside ^
10/27 - Mesa, AZ @ Nile Underground ^
10/29 - Los Angeles, CA @ Resident ^
*stripped down/acoustic set
📷 Follow me on Instagram
🔊 Follow Worriers on Instagram | TikTok | Spotify | Tidal
✉️ Email me at getittogether@laurendenitzio.com
📬 Write me a letter at PO Box 4684, Valley Village, CA 91617
☕ Say thanks and buy me a coffee