MORE OF THIS, PLEASE x October 2022
Animal Year, pinball, and a new Martha record. fuck the king.
You're reading GET IT TOGETHER, a weekly newsletter that covers punk/indie/pop music, visual art, and related media. I speak from a queer-feminist perspective about things that are often adjacent to my own creative practice.

This is a free post, but you can further support my work by becoming a paid member or sharing this with a friend. Thanks for reading.
Welcome to the September/October edition of More Of This, Please where I tell you about a few things that are helping me keep my head above water.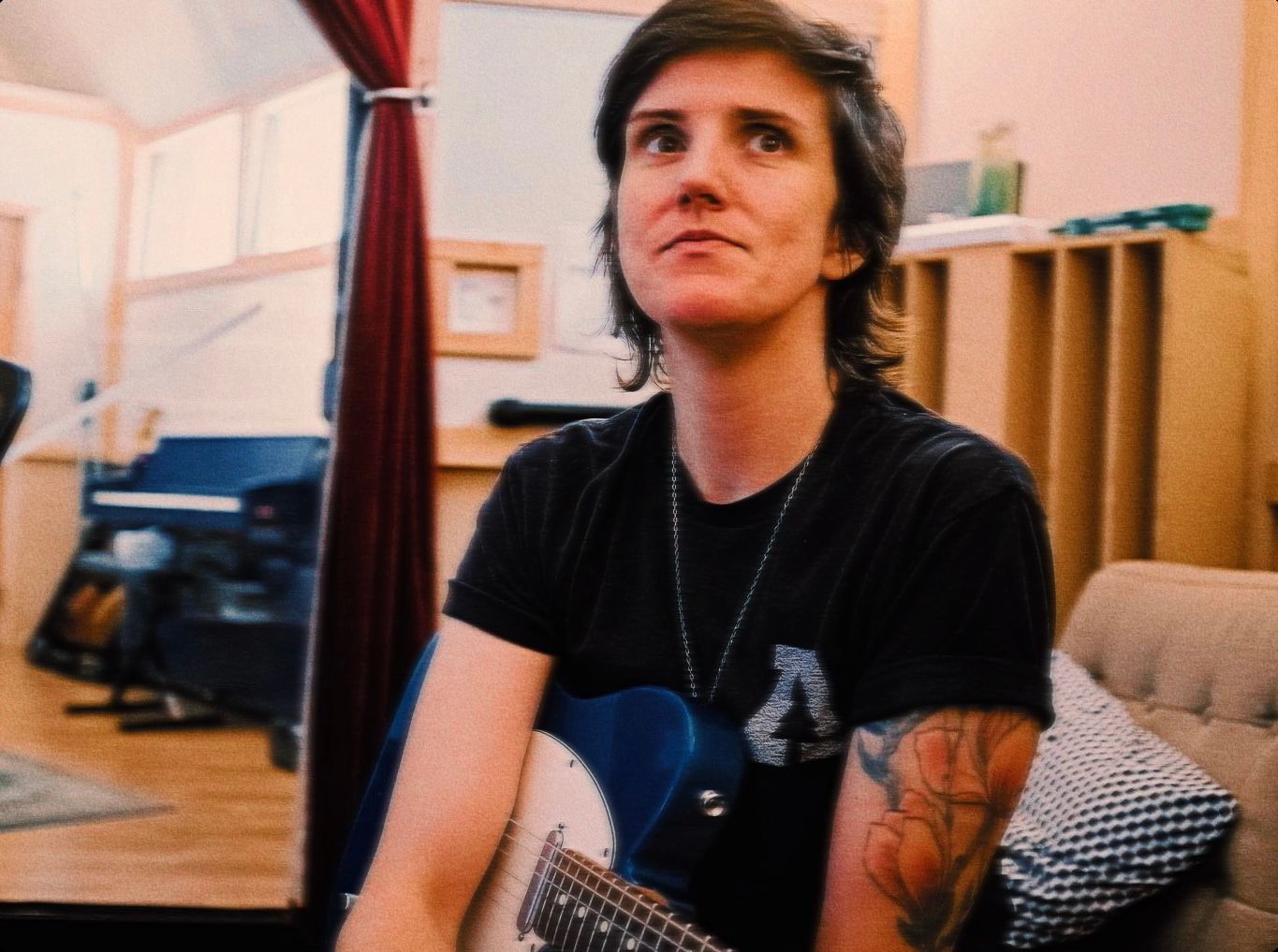 Jacob Berendes is an artist, writer, newspaper publisher, newsletter maker and rad person I've known for quite a while from my time in Providence, RI. This week I lucked out and get to see him out on the West Coast for the presentation of his exhibition Animal Year. It's the product of a year-long project where he made a stuffed animal every day for a year. They're weird and fun and don't always look like typical stuffed animals. The opening is tomorrow night, October 6, at Heavy Manners Library in Echo Park.
📫 If you can't make it to the exhibition, may I strongly suggest subscribing to Jacob's newsletter.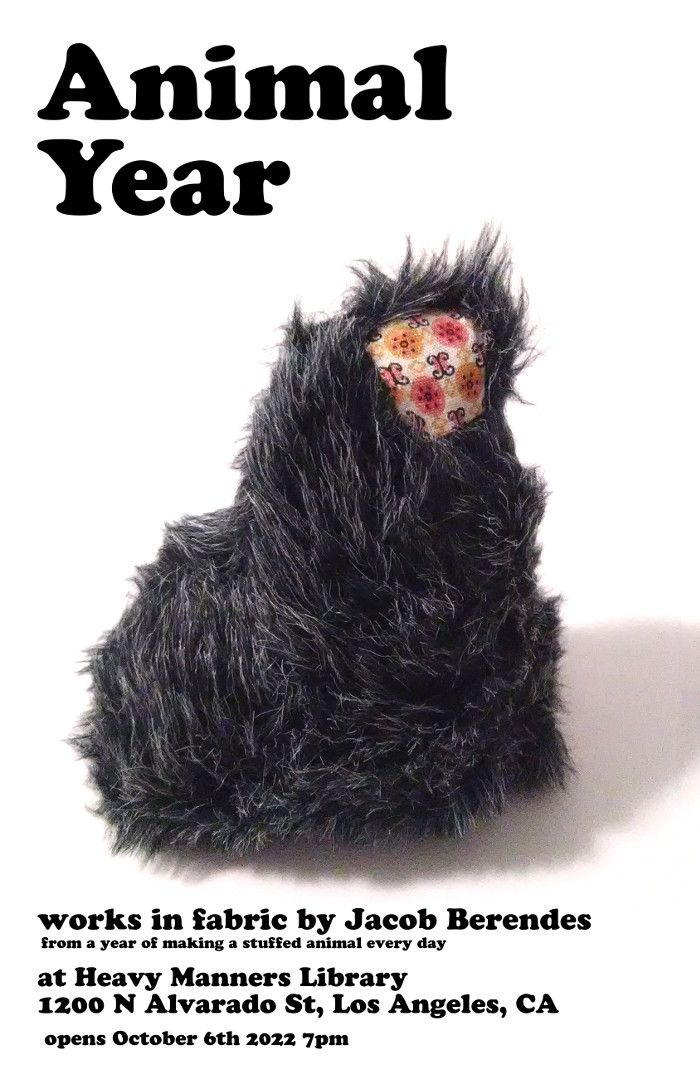 I really enjoy playing pinball. Especially newer games that move and make noise and have bright lights. Especially the new Stranger Things game which I'm getting better at thanks to Revenge Of, my local comics shop and Pinball arcade. It's entirely too close to where I live, so I'm using every last ounce of my will power to not turn a very chill hobby into a personal competitive sport. It's a very wholesome play, run by a crowd that I want to call punks but that seems derivative here so I'll just say that the music they have on the stereo is indie-punk-adjacent and they all seem very nice. My username on Stern Pinball is BrusrVantana. No judging.
Martha - Please Don't Take Me Back
Martha's new record is out October 28 and I cannot wait. If there's one thing I know for sure it's that they write absolutely killer songs. Their music is equal parts angry and bittersweet and also sometimes adorable while straddling a really nice political-indie-poppunk line. Their politics align with my own and they always have a great way of conveying that in a relatable, daily-life-under-capitalism kind of way. While talking about the song "Hope Gets Harder", they said "...together we have to fight like hell for a more socially and ecologically just world. No fate but what we make for ourselves. Abolish england. Fuck the king."
💿 You can pre-order the record now!
Dan Ozzi, who I interviewed for this very newsletter, is releasing the paperback extended version of his book Sellout. To celebrate, he put together a vinyl comp with a selection of contemporary bands covering the bands he features in the book like Green Day, My Chemical Romance, The Distillers, Against Me, and more. It includes covers from bands like Illuminati Hotties, Chris Farren, AJJ, Murder by Death, Gladie, and more. Worriers covers Million by Jawbreaker and I'm told it's a banger. The comp is only available on vinyl and even though it was just made available yesterday it's almost, you guessed it, sold out. Go grab one if you want one!
📖 Read my previous interview with Dan Ozzi here.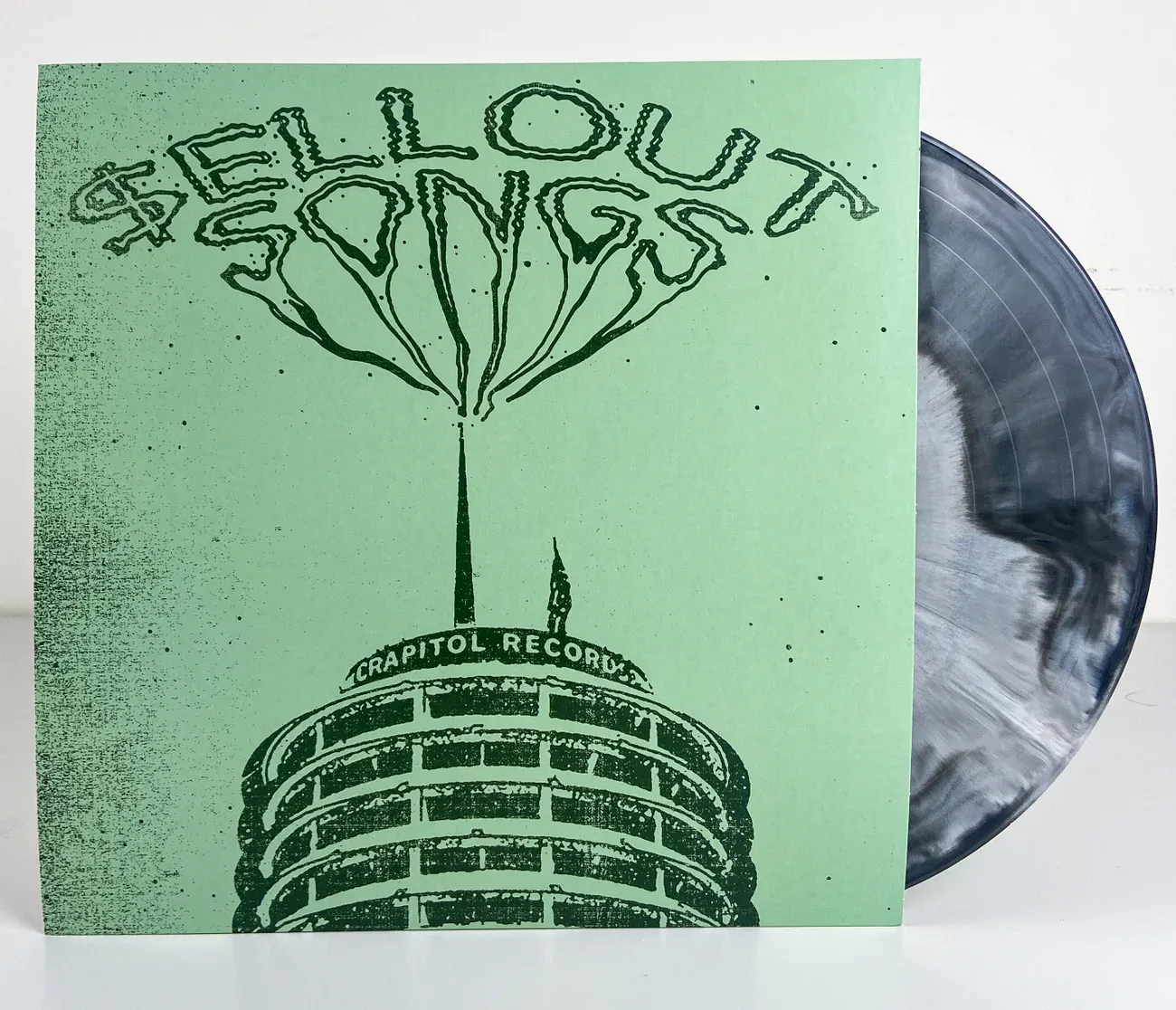 📷 Follow me on Instagram | Twitter | TikTok
🔊 Follow Worriers on Instagram | Twitter | TikTok
✉️ Email me at getittogether@laurendenitzio.com
📬 Write me a letter at PO Box 4684, Valley Village, 91617
☕ Buy me a coffee