MORE OF THIS, PLEASE x March 2023
New music, Shrinking, Little Monsters, and more.
You're reading GET IT TOGETHER, a weekly newsletter that covers punk/indie/pop music, visual art, and related topics. I speak from a queer-feminist perspective about things that are often adjacent to my own creative practice.

This is a free post, but you can support my work for $5/month by becoming a newsletter supporter or sharing this with a friend. Thanks for reading.
👕
If you pre-ordered a tie-dye Worriers shirt, there has been a slight weather delay. In order to tie-dye this many shirts at once I have to do it outside and they need to sit out overnight. This shouldn't be a problem this time of year in Los Angeles but this month has had other plans! There hasn't been a night this week where it hasn't rained, so I won't be able to finish these until after we're back from tour. They should ship out to you by April 18 at the latest. Thank you for your patience!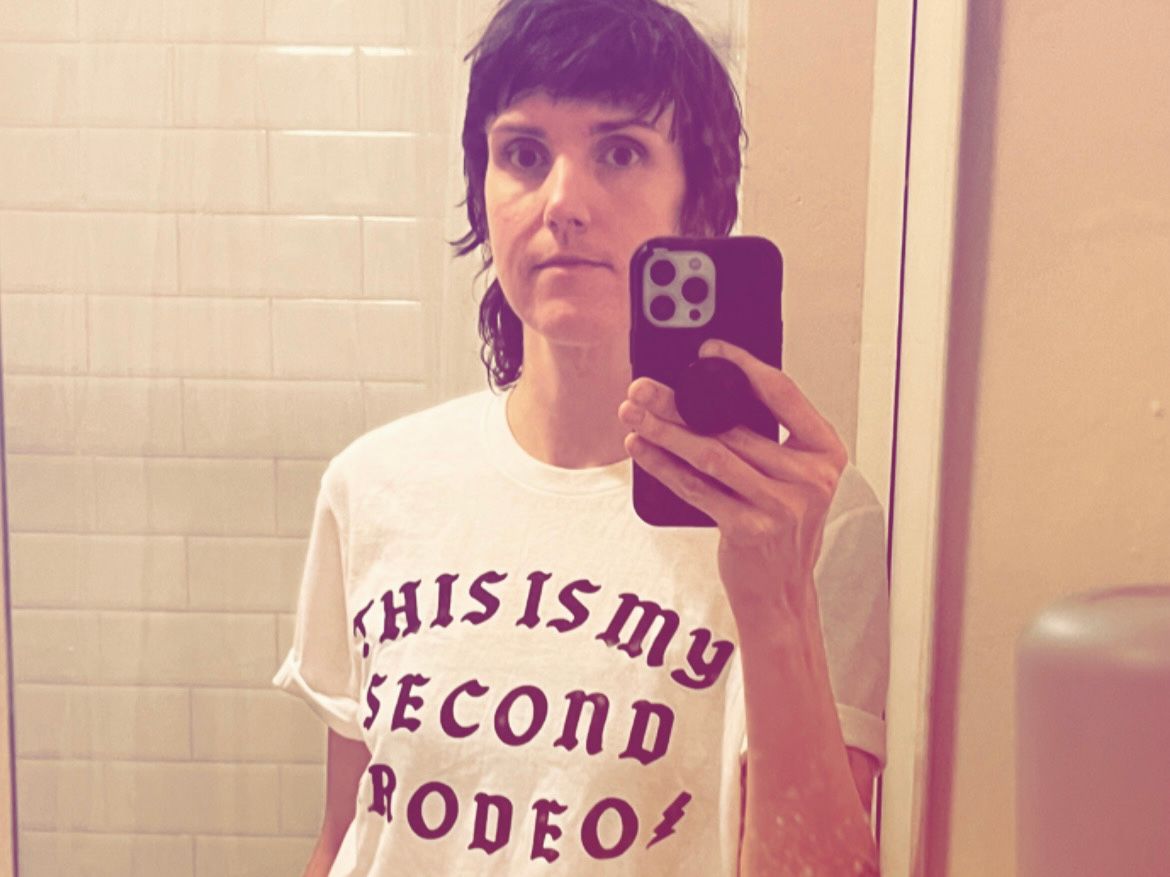 It feels uncomfortable to be excited to go on tour and to have a new record come out at the same time as politicians are trying to erase an entire population and straight up spy on everyone. I cannot underscore enough how much we should be speaking up about these things at the same time as trying to find some sort of bright spot amidst it all. That said, here's this month's edition of MORE OF THIS, PLEASE.
New indie rock records
I'll bundle these up into one category this time, but I'm excited for new records from Bully and Caroline Rose. The first track from the new Bully record is out now and they're bigger and catchier than ever before. Rose's The Art of Forgetting is now out in full and after a first listen, it has a much more dynamic pop/indie range than I necessarily expected and it's definitely more gay and I'm very into it.
I paid 5.99 or whatever it is for Apple TV+ so I could watch Jessica Williams in a larger television role. This show is deeply and darkly funny and somehow also includes Harrison Ford? Jason Segel is funny on a piano and that schtick never fails to cheer me up. If you want to watch something that shows therapists as normal, hugely flawed people who live in Burbank while watching Jessica Williams fucking kill. it. then this show is for you!
I'm reading a new comic, something I haven't done in a while, because I noticed it's written by Jeff Lemire. He's the writer behind the comic Sweet Tooth which was turned into an excellent Netflix series in 2021. I originally discovered his work via Essex County, three short stories set in Ontario, way back in 2008. Essex County is about community, grief, hockey, and pairs well with the Weakerthans. Little Monsters, however, is quite a few steps away from that, featuring post-apocalyptic vampire children, the oldest of which is non-binary. The story doesn't stop to explain their gender, it's just how it is, and I really appreciate that approach. Lemire never fails to disappoint, and it's a beautiful story so far. You can catch up with Volume 1 if you're interested!
That's all for now but newsletter Supporters should keep an eye out for a behind-the-scenes post about the "Never Quite Kicks In" video, some pre-tour rehearsal videos, and more in the next week. Thanks, y'all. SEE YOU ON TOUR NEXT WEEK!
PS - my favorite sensitive scumbag, Roman Roy is back on television!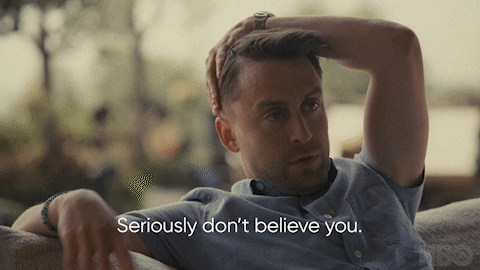 📷 Follow me on Instagram
🔊 Follow Worriers on Instagram | TikTok | Spotify | Tidal
✉️ Email me at getittogether@laurendenitzio.com
📬 Write me a letter at PO Box 4684, Valley Village, CA 91617
☕ Say thanks and buy me a coffee
This newsletter is built using Ghost, open-source technology built by a non-profit aimed at modern publishing. If you're looking for a platform to host your newsletter or subscription content, they get my vote.