We're trying to do all of the things
I'm trying to focus on actually making art and music and do all of the things at once. I'm trying to do all of that and also pet all the dogs. By the end of June, I hope to have time for a nap.
I'm hopeful for better ways of using social media for myself, and I feel more excited to share things than a responsibility to the matrix to create content. I want the making to incorporate more sharing. I want to do more of that here and less that is dependent on the algorithm.
That said, I recently shared my drawing of Abortion On Demand, Without Apology, and I will be announcing a benefit print in the coming weeks as we potentially deal with the fallout of a disgusting Supreme Court decision. If anyone has any direct, personal connection at an abortion fund, please reach out. I would love to have someone doing reproductive justice work write a guest post here.
Worriers toured with Jawbreaker
My last email to y'all covered why this tour was significant for me. We played five shows, and each of them was a pretty perfect experience. I love their music, I loved meeting folks in The Get Up Kids and The Linda Lindas, everyone was so nice and the crowds were amazing. Playing two nights at Irving Plaza and hearing folks sing along and point up for lyrics after two years of not playing standing-room things in what's technically our hometown is a great reward.
We played They/Them/Theirs because Adam Phaler who drums in Jawbreaker requested it, which was very kind. [insert joke here about how we do, in fact, have other songs, too] He later caught me taking a photo of him wearing our shirt on stage because I am, if nothing else, a huge dork. Jawbreaker also walked out on stage to The Warriors film theme, which definitely clarified our band name. Lastly, Chris Gethard, a friend and one of my favorite comedians, opened the New York shows and added to the overall feel that we had all worked hard to get to do The Cool Thing together.
Here are some photos from five days of How Is This My Life.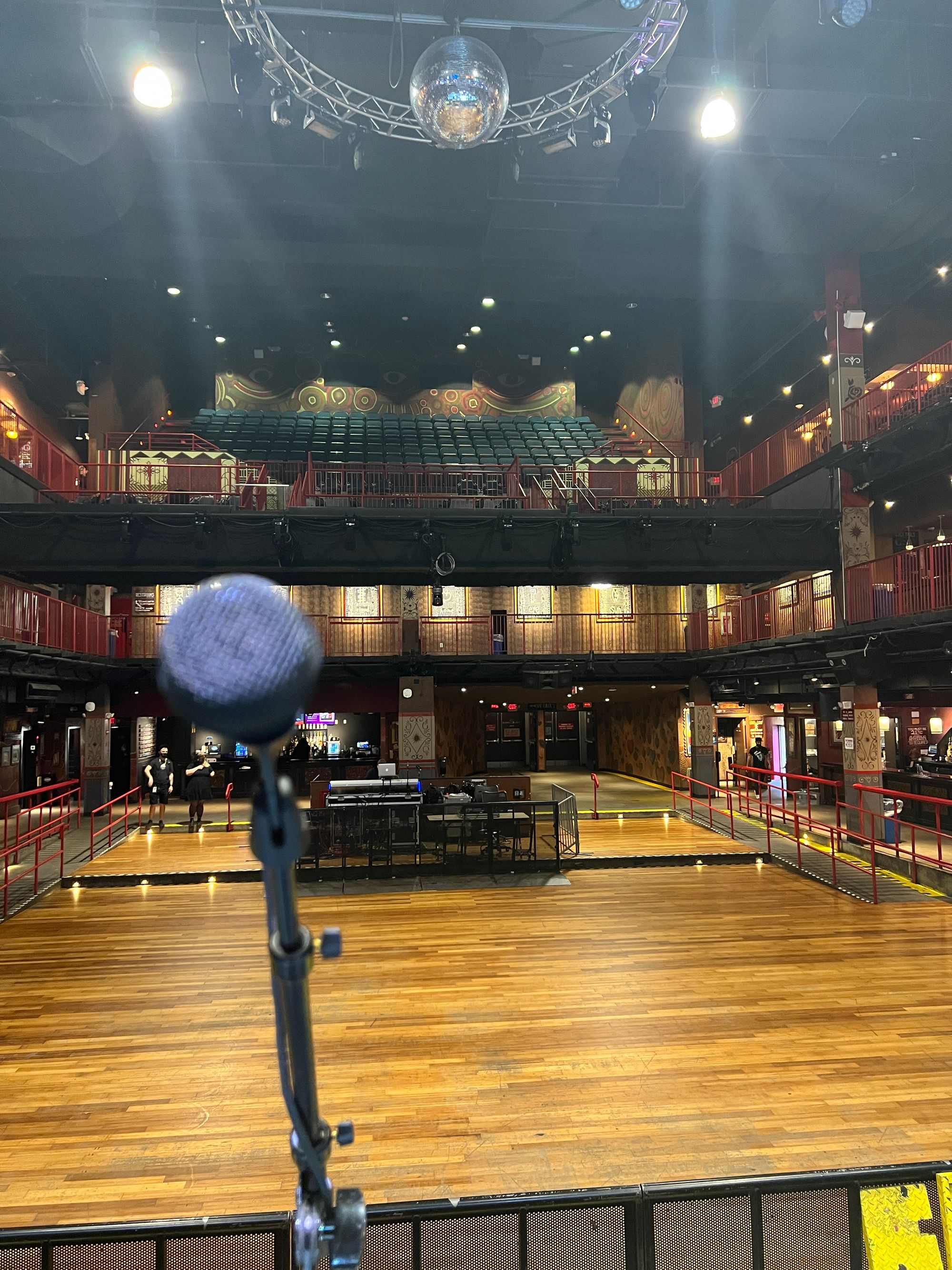 One tour highlight I need to share is that there were a few elementary school-aged girls in the front row one night, right at the barrier, who are my new favorite people. They spent half of our set waving their hands along with the music and we almost lost it a number of times because it was just too adorable. I mean, look at this:
The next Worriers phase and LP4
Our last night playing with Jawbreaker was also our bassist, Nick Psillas', last show with the band for the foreseeable future. He's been a full-time member, writing and touring whenever possible, for the past 8 years. We originally met through our friends in the band Chumped, and I can't say how thankful I am to have been able to spend so much time together, become good friends, and write some of my favorite songs together. I got choked up on stage talking about it. He's the best, and just taking a step back from the whole writing and touring-all-the-time thing. We're gonna miss him a lot!
Nick stepping back means that I needed to find another collaborator for the new songs and future tours. I'm excited to say that Allegra Anka (who you might know from Cayetana, Earth Telephone, and our tour with The Menzingers) is going to be stepping up on bass!
The last bit of news is that we officially started tracking LP4 a few days ago and Atom Willard (Against Me!, Angels & Airwaves, Rocket from the Crypt) is playing drums on this one. Atom and I met on one of Worriers' first tours with Against Me! and a couple of years ago we started collaborating just for fun. Some of the songs I sent him started feeling like they needed to be Worriers songs, and I'm excited that he signed on to write with me for the whole dang thing. It's sounding epic (and also occasionally very quiet and tense and weird) and I can't wait for y'all to hear the new songs, let alone play them together live sometime soon.
There is a more extended behind-the-scenes post heading out to my newsletter supporters later this week but for now, here's a quick video of how great these drums are sounding so far.
Thanks for being here! If you enjoy reading this newsletter, please consider sharing it with a friend or becoming a
monthly supporter
.