A year of ins and outs
No hard rules, just better vibes and self-care
You're reading GET IT TOGETHER, a weekly newsletter that covers punk/indie/pop music, visual art, and related topics. I speak from a queer-feminist perspective about things that are often adjacent to my own creative practice.

This is a free post, but you can support my work for $5/month by becoming a newsletter supporter or sharing this with a friend. Thanks for reading.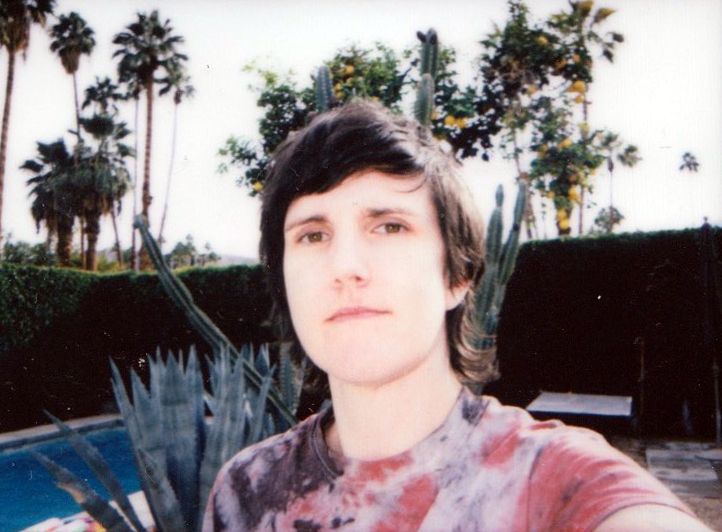 I'm not really one to wait for the new year to mark a big shift or a change. To be honest, the whole second half of 2022 was one big "well, I guess my life looks different now," in a weird yet fun way. Some things I chose. Some things chose me. Overall, I inadvertently became a more self-sufficient and focused artist through the encouragement of some nice people in my life and a decision to jump into the deep end.
Do it!
You should totally do it!
Are we gonna do that, or what?
If I could spend all my time either in the studio (art or music!) or on stage, I would. I'm moving further and further towards my ideal ratio of that and it took trusting myself, letting go of other people's expectations, and making some tough choices to do so. I mean, that's literally all of the advice from creative-people-who-know-stuff, right? Trust yourself. Start before you're ready. Yadda yadda yadda. Not like I've never tried before. I was just trying to get away with one foot in the safe zone. You'll get to hear what I'm talking about soon, I promise.
No matter your life circumstance, I think you can take certain jumps with only the safety net of a good friend cheering you on.
Some things I would highly suggest trying:
DMing someone you admire just to say you appreciate their work
Writing a list of activities you enjoy that have no impact on work or your creative practice
Reaching out to the people who choose you back
Ask to collaborate with a friend, even if you think they're busy, even if it's just for fun
Text a friend a link to a song you think they'd like
A 30-day creative challenge of your own choosing (tiny drawings, short songs, poems, journaling, photos, drinking enough water, collages, fan letters, whatever!)
Lastly, here are my ins and outs for the year. No hard rules, just better vibes and self-care.
Ins
Protecting my time
Audiobooks
Reaching out to friends
Queer family
Playing guitar every day, or at least more often
Collaboration (👋 wanna co-write?)
More donuts
Outs
Worrying what other people think
Making things that are just throwing spaghetti at the wall
Hitting snooze
Avoiding projects for no good reason
Making excuses for other people
Doomscrolling
If you haven't yet, now would be a great time to follow Worriers on your preferred streaming platform!
TIDAL
|
SPOTIFY
|
APPLE MUSIC
📷 Follow my visual art on Instagram | TikTok
🔊 Follow Worriers on Instagram | TikTok
✉️ Email me at getittogether@laurendenitzio.com
📬 Write me a letter at PO Box 4684, Valley Village, CA 91617
☕ Say thanks and buy me a coffee