Worriers is going on tour! + more
All over the eastern US!
I'm very happy to announce that at long last Worriers are hitting the road again! We'll be supporting The Menzingers along with The Dirty Nil in October all over the eastern US. Many of these shows have been on sale for a bit so I would suggest getting your tickets ASAP if you'd like to go. Please be vaccinated! 🖤
Oct 08 - Providence RI @ The Met
Oct 12 - Buffalo NY @ Rec Room [sold out]
Oct 14 - Woodstock NY @ Colony
Oct 15 - Syracuse NY @ Lost Horizon
Oct 16 - Worcester, MA  @ The Palladium
Oct 17 - Hartford CT @ Underground
Oct 20 - Grand Rapids, MI @ Pyramid Scheme
Oct 22 - Minneapolis, MN @ The Lyric @ Skyway
Oct 23 - Iowa City IA @ Gabes
Oct 24 - Omaha NE @ Slowdown
Oct 26 - Cincinnati, OH @ Southgate House
Oct 28 - Carrboro, NC @ Cat's Cradle
Oct 29 - Richmond @ Broadberry
Oct 30 - Huntington WV @ The Loud
Nov 02 - Long Island, NY @ 89 North [low ticket warning]
Nov 03 - NYC @  Le Poisson Rouge [sold out]
Nov 04 - NYC @  Le Poisson Rouge
Until I can get ticket links up on our site you can buy tickets here!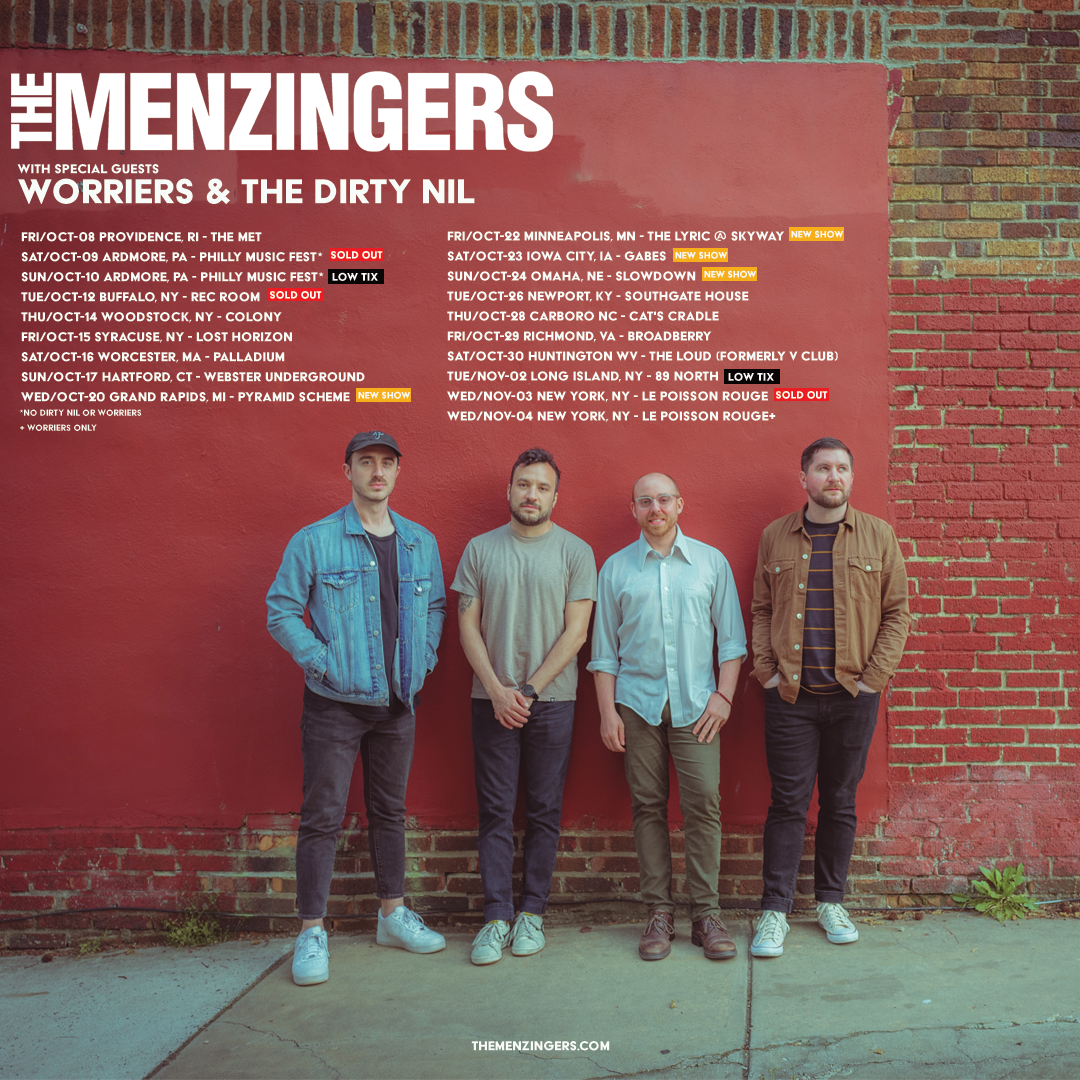 As things start back up for us, your continued support is really appreciated. If you're reading this in your email, GREAT! You rule. If you haven't signed up for the newsletter yet you can do so here, including the paid subscriptions. I haven't been talking about this part as much lately but for $5/month you get a bunch of extra content and I'm going to send out a discount code for both Worriers music and my art merch later this week that you can use as much as you want. PLUS I'm going to be offering some guest lists spots when we can (including on this tour!) to paid subscribers.
The last bit of news is that you have until the end of the month to sign up for a yearly subscription if you want the extra physical snail-mail items. It turns out it's very time-consuming and things are about to get a lot busier for me! Everyone who has signed up will still get all the things as promised, but I'm going to cut new subscriptions off at the end of the month. When your yearly subscription renews next time it'll just be $50/year. 🎉
If you have any questions about any of that, please let me know! I realize these things are a lil confusing. You can also go to the website and just click on the subscribe button, which should sort it out for you.
You can find out more about subscription stuff here.
Separate from all that, I'm also having a sale on prints through my art webstore and Etsy. If you've been wanting to pick something up, now is a great time. I'm getting ready to be a vendor at Unique Markets in Los Angeles in August if you're in the area!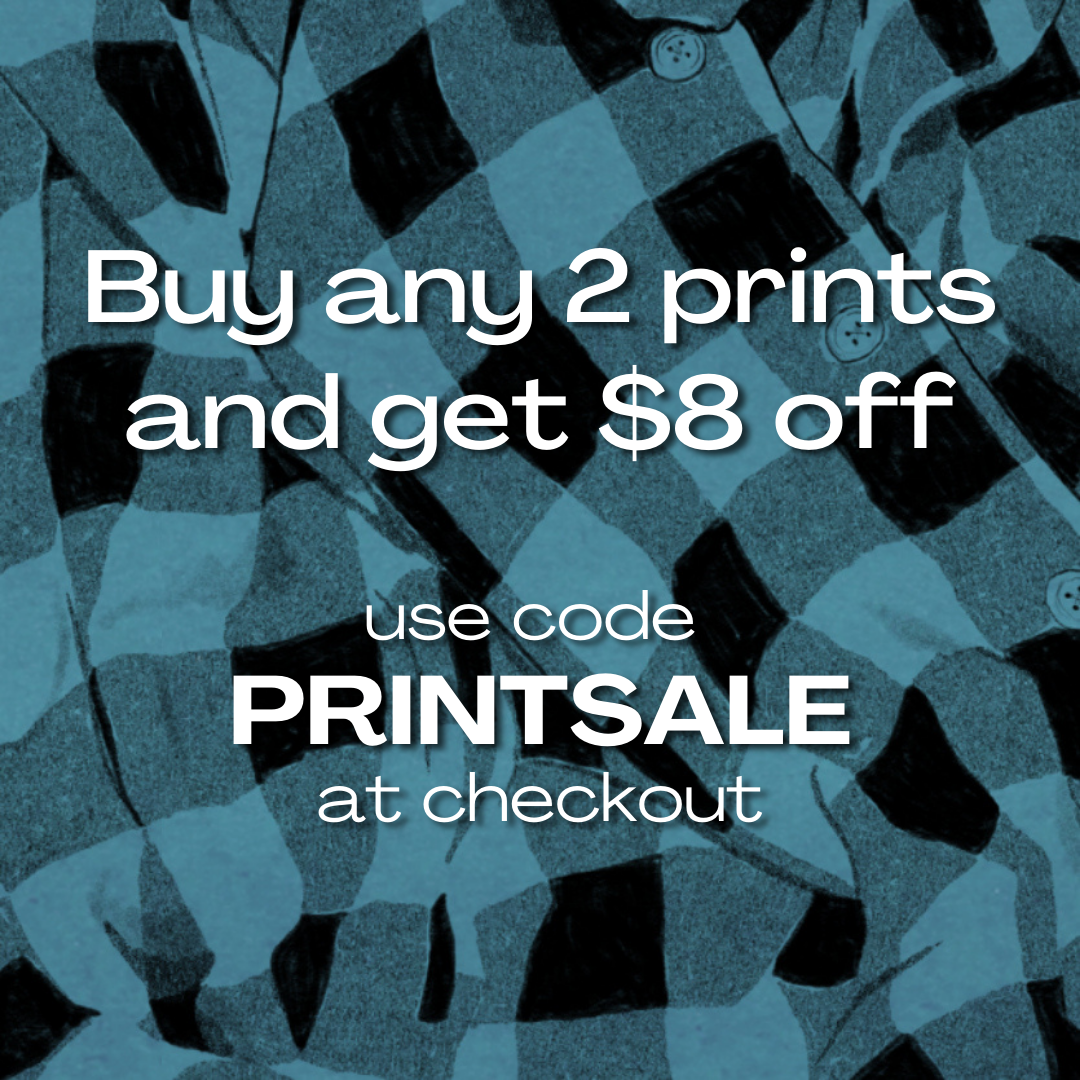 You'll hear from me again later this week with something other than work announcements :)
Thanks again for being here!