✨ Today is a big day! Tour news and more...
Have I mentioned that I'm having fun on tour? I'm having fun on tour! I have been utterly baffled by the enthusiasm from some of y'all, especially in places we've never played before (or haven't in a long time), so this has been amazing. Thank you. We're not even done with this tour yet, but I need to tell you about the next one!
We're touring with Brian Fallon, finally!
Our single-day tour in 2020 is finally happening in full and it's hitting the West Coast, too! Tickets are on sale Friday, so mark your calendars. Not only that but either The Dirty Nil or Hurry will be there too. 🤯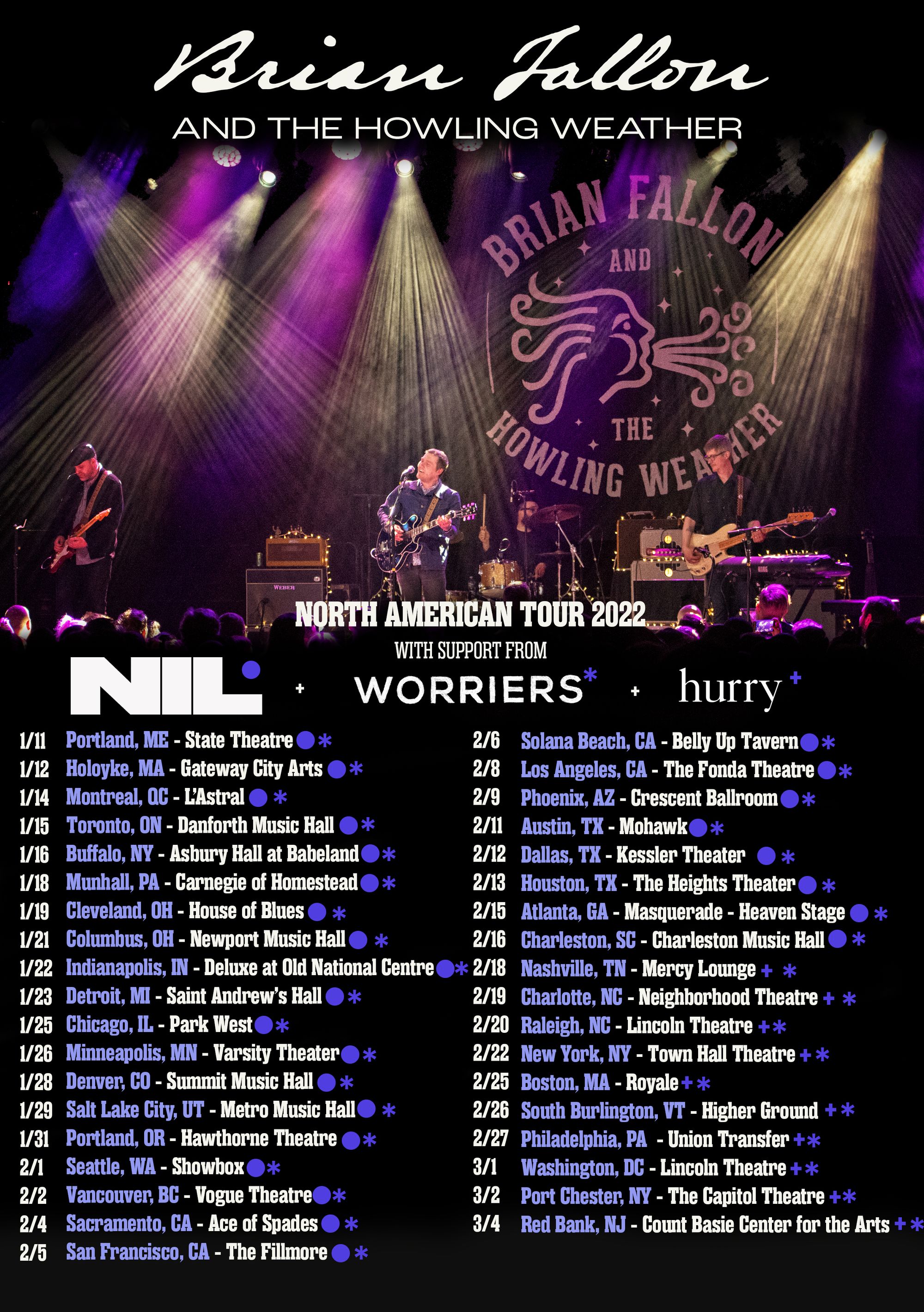 01/11 - Portland, ME @ State Theatre
01/12 - Holyoke, MA @ Gateway City Arts
01/14 - Montreal, QC @ L'Astral
01/15 - Toronto, ON @ Danforth Music Hall
01/16 - Buffalo, NY @ Asbury Hall at Babeland
01/18 - Munhall, PA @ Carnegie of Homestead
01/19 - Cleveland, OH @ House of Blues
01/21 - Columbus, OH @ Newport Music Hall
01/22 - Indianapolis, IN @ Deluxe at Old National Centre
01/23 - Detroit, MI -@ Saint Andrew's Hall
01/25 - Chicago, IL @ Park West
01/26 - Minneapolis, MN @ Varsity Theater
01/28 - Denver, CO @ Summit Music Hall
01/29 - Salt Lake City, UT @ Metro Music Hall
01/31 - Portland, OR @ Hawthorne Theatre
02/01 - Seattle, WA @ Showbox
02/02 - Vancouver, BC @ Vogue Theatre
02/04 - Sacramento, CA @ Ace of Spades
02/05 - San Francisco, CA @ The Fillmore
02/06 - Solana Beach, CA @ Belly Up Tavern
02/08 - Los Angeles, CA @ The Fonda Theatre
02/09 - Phoenix, AZ @ Crescent Ballroom
02/11 - Austin, TX @ Mohawk
02/12 - Dallas, TX @ Kessler Theater
02/13 - Houston, TX @ The Heights Theater
02/15 - Atlanta, GA @ Masquerade - Heaven Stage
02/16 - Charleston, SC @ Charleston Music Hall
02/18 - Nashville, TN @ Mercy Lounge
02/19 - Charlotte, NC @ Neighborhood Theatre
02/20 - Raleigh, NC @ Lincoln Theatre
02/22 - New York, NY @ Town Hall Theatre
02/25 - Boston, MA @ Royale
02/26 - South Burlington, VT @ Higher Ground
02/27 - Philadelphia, PA  @ Union Transfer
03/01 - Washington, DC @ Lincoln Theatre
03/02 - Port Chester, NY @ The Capitol Theatre
03/04 - Red Bank, NJ @ Count Basie Center for the Arts
New vinyl pressing available for pre-order at shows
Okay, so I have good news and I have bad news. The bad news is that I sold the last of the LPs for You Or Someone You Know on this tour. The good news is that you can now pre-order signed copies of the new Sea Blue pressing exclusively at shows. I have a QR code at merch so you can order on your phone. If you only have cash, I can make that work! Selling records is, unfortunately, a big part of how these tours are feasible for me, so if you were planning on buying the vinyl, PLEASE consider doing the pre-order.
Once we have them I'm going to sign them and send them straight to you. They should arrive by Spring 2022 because all vinyl manufacturing is backed up right now. 6131 ordered the re-press in June, and it's the best I can do!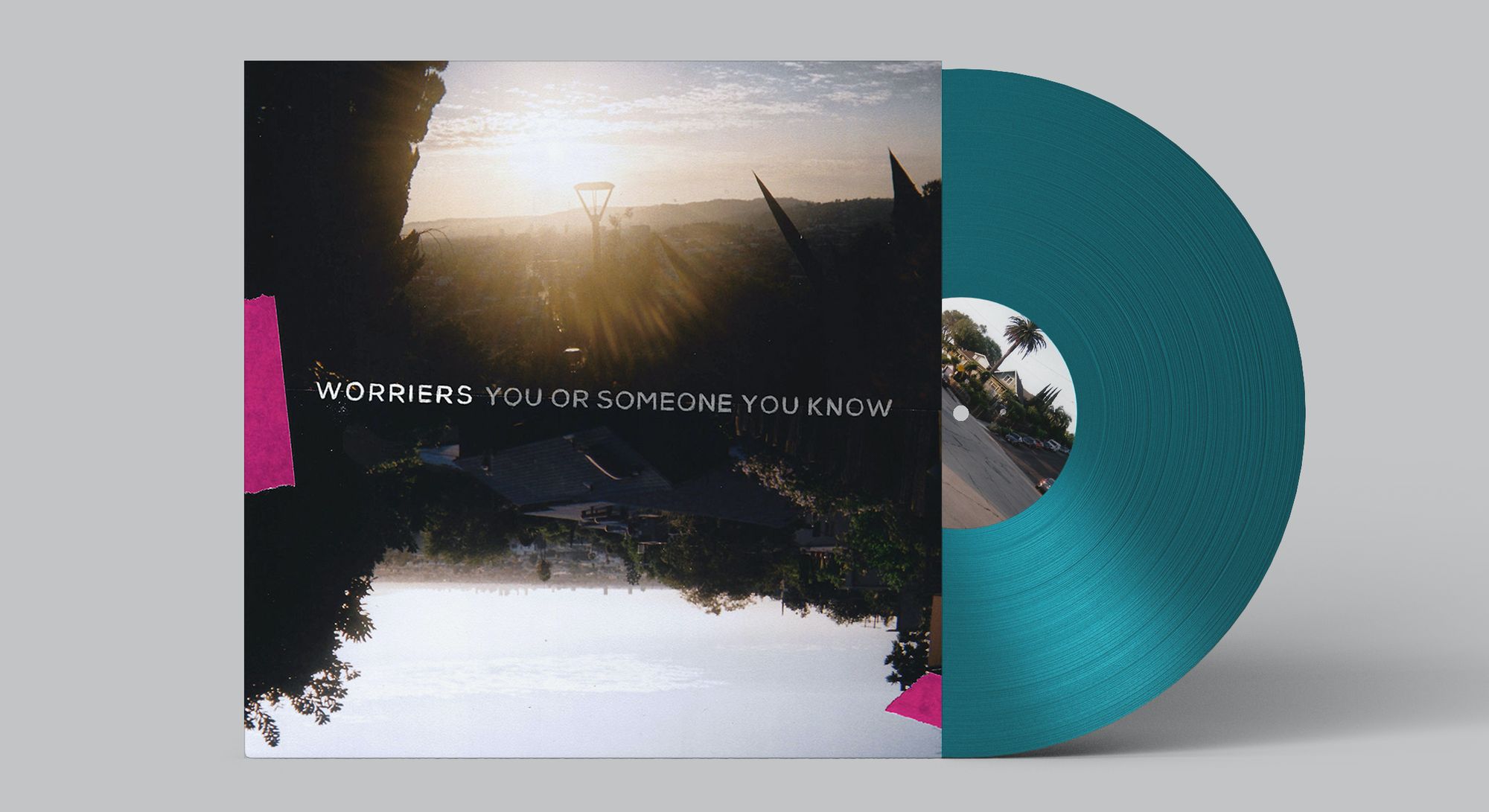 Believe in Magic by Dim Wizard
My pal David Combs, who I interviewed here, has a new band called Dim Wizard that is a rad indie / pop collaborative effort. This new one was written by David and Michael Cantor (The Goodbye Party), produced by Amos Pitsch (Tenement), and features Ings. Check out the lyric video by Carolyn Haynes! I just played it in our hotel room and one of my bandmates immediately started humming the melody when it was over. It was cute.
Last but the opposite of least is that my good friend and fellow NYC-transplant Dan Ozzi's new book Sellout is officially out today. It's the story of 11 bands and their major-label debut albums, including Green Day, My Chemical Romance, The Distillers, Jimmy Eat World, Against Me!, Jawbreaker, and more.
I've had the pleasure of hearing about what went into this endeavor over the past couple of years and I'm both very proud of Dan and excited to read the book in full. If you haven't already ordered a copy and want to hear what things were really like for bands when we were all freaking out over the term "sellout", please go get this book.
Dan also has two book events coming up for those of you in New York or Los Angeles:
11/6: Brooklyn, NY at Saint Vitus
In conversation with Geoff Rickly, 2 PM
11/11: Los Angeles, CA at Permanent Records Roadhouse
In conversation with Jonah Ray, 8 PM
---
Thank you for reading this edition of Get It Together where I just get excited about everything happening for my friends and me. I'll get back to more ranting next week, don't you worry.
LAST THING is that I'm going to re-open my art webstore and Etsy on Monday! Orders will ship starting November 8 aka "as soon as I'm home from tour." Thank you for all of your continued support!