This backyard is not a garden
An emotional language barrier and finding ways to connect through music
You're reading GET IT TOGETHER, a weekly newsletter that covers punk/indie/pop music, visual art, and related topics. I speak from a queer-feminist perspective about things that are often adjacent to my own creative practice.

This is a free post, but you can support my work for $5/month by becoming a newsletter supporter or sharing this with a friend. Thanks for reading.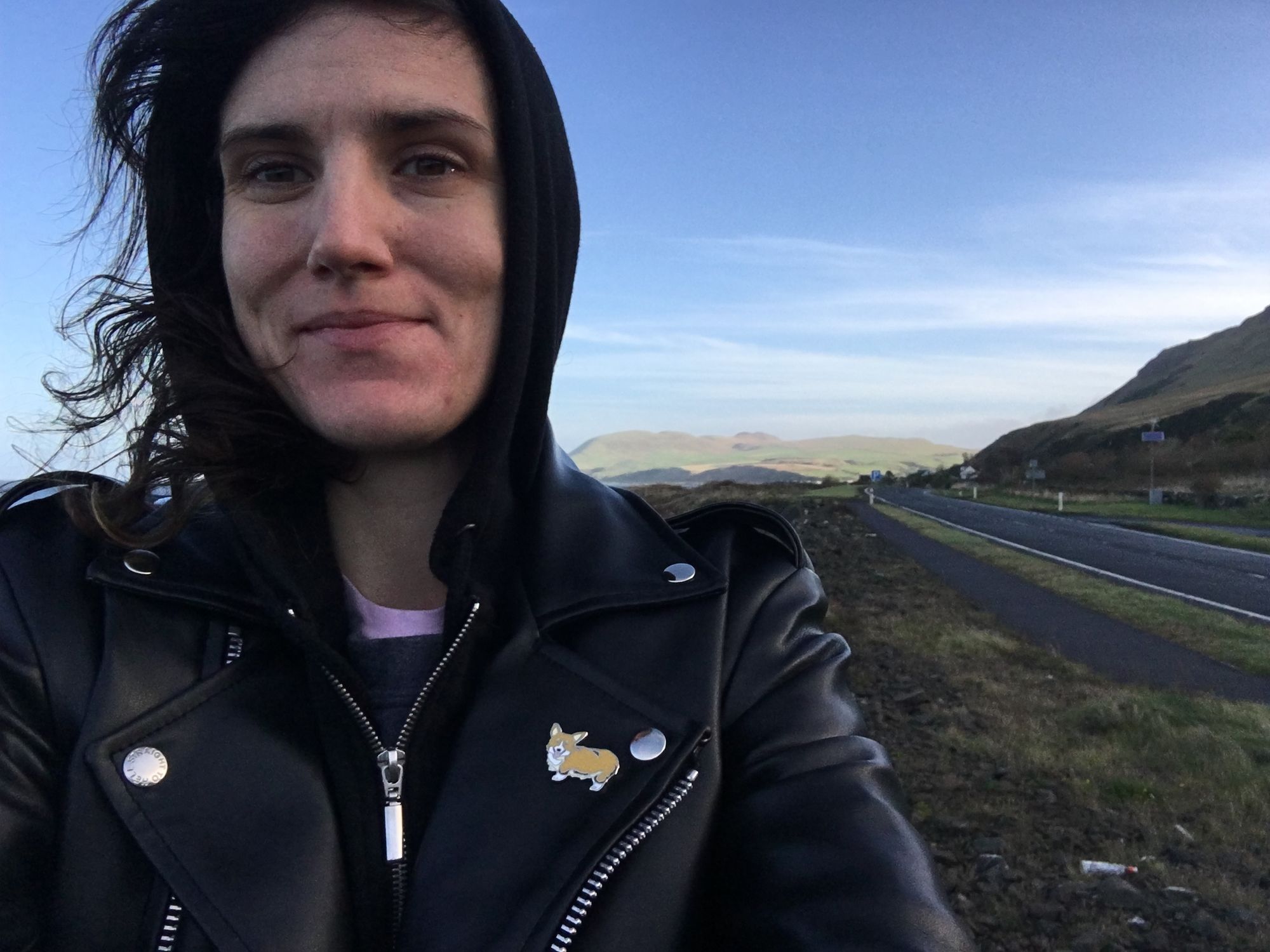 I think of connecting with my favorite songwriters like we're speaking the same language. To identify with how someone processes life and pain and joy through music is like understanding their language in a stronger way than most. So when some of those people have passed away, it has hit harder for me. I've known some of them personally, others not, but grief feels different when they've given my life a soundtrack. I don't think that's a weird para-social thing but just the reality of caring for writers who have contributed to one's emotional literacy. That's what music does for me, anyway.
We've been playing the song Backyard Garden on tour – one off my favorites off the new album and a song about what a difference language makes. The lyrics hinge on the different usage of backyard and garden in the US vs. the UK, something I don't assume American audiences always understand. I find it difficult to call the patch of grass behind my house a garden. Tomato to-mah-to, but sometimes it's much more than that.
Backyard Garden processes the grief from an emotional language barrier that manifested itself in a number of ways in one particular relationship. Something that has unfortunately stuck with me is how that relationship dissolved while we were on a very long tour, during which I found out about the death of one of my favorite songwriters. There was a real lack of understanding of why I was upset since I didn't know them personally. Feeling alone in that moment was so striking and an experience I channeled into Backyard Garden (and also Math, if I'm being honest).
Seemingly small disconnects don't always derail things, don't always completely pull the rug out from under a friendship or partnership, but they've become more obvious to me in this season of my life. Especially these days, when there's more opportunity to speak about larger political ideals, I see how certain long-held priorities don't line up with the people around me as much as I'd like. As much as I really thought they would by now. It becomes more difficult when vulnerability, empathy and conviction aren't always welcome.
But here we are, driving clear across England in the rain to play music for people I've never met. Last night there was a room full of people in a city I've never been to before who knew our songs. At least, a lot of them did. Talking with them after the show, hearing about how people have been listening for a long time (or how my songs have connected with and helped them) is something that keeps me swimming. We're speaking the same language, at least a bit, and that's enough for me right now.
---
You can see our last shows of 2023 here in the UK over the next week or so! We're touring with Paws, who just released a new album.
08/11/2023 Bristol @ Crofter's Rights
09/11/2023 Swansea @ Bunkhouse
10/11/2023 Manchester @ Factory
12/11/2023 Blackpool @ The Bootleg Social
13/11/2023 Glasgow @ Nice N Sleazy (no Paws)
14/11/2023 Birkenhead @ Future Yard
15/11/2023 London @ New Cross Inn
16/11/2023 Plymouth @ Junction
📷 Follow me on Instagram
🔊 Follow Worriers on Instagram | TikTok | Spotify | Tidal
✉️ Email me at getittogether@laurendenitzio.com
📬 Write me a letter at PO Box 4684, Valley Village, CA 91617
☕ Say thanks and buy me a coffee