What else are we supposed to do? Anything.
A Small Light soundtrack for some indie rock resistance
You're reading GET IT TOGETHER, a weekly newsletter that covers punk/indie/pop music, visual art, and related topics. I speak from a queer-feminist perspective about things that are often adjacent to my own creative practice.

This is a free post, but you can support my work for $5/month by becoming a newsletter supporter for additional content, or sharing this with a friend. Thanks for reading.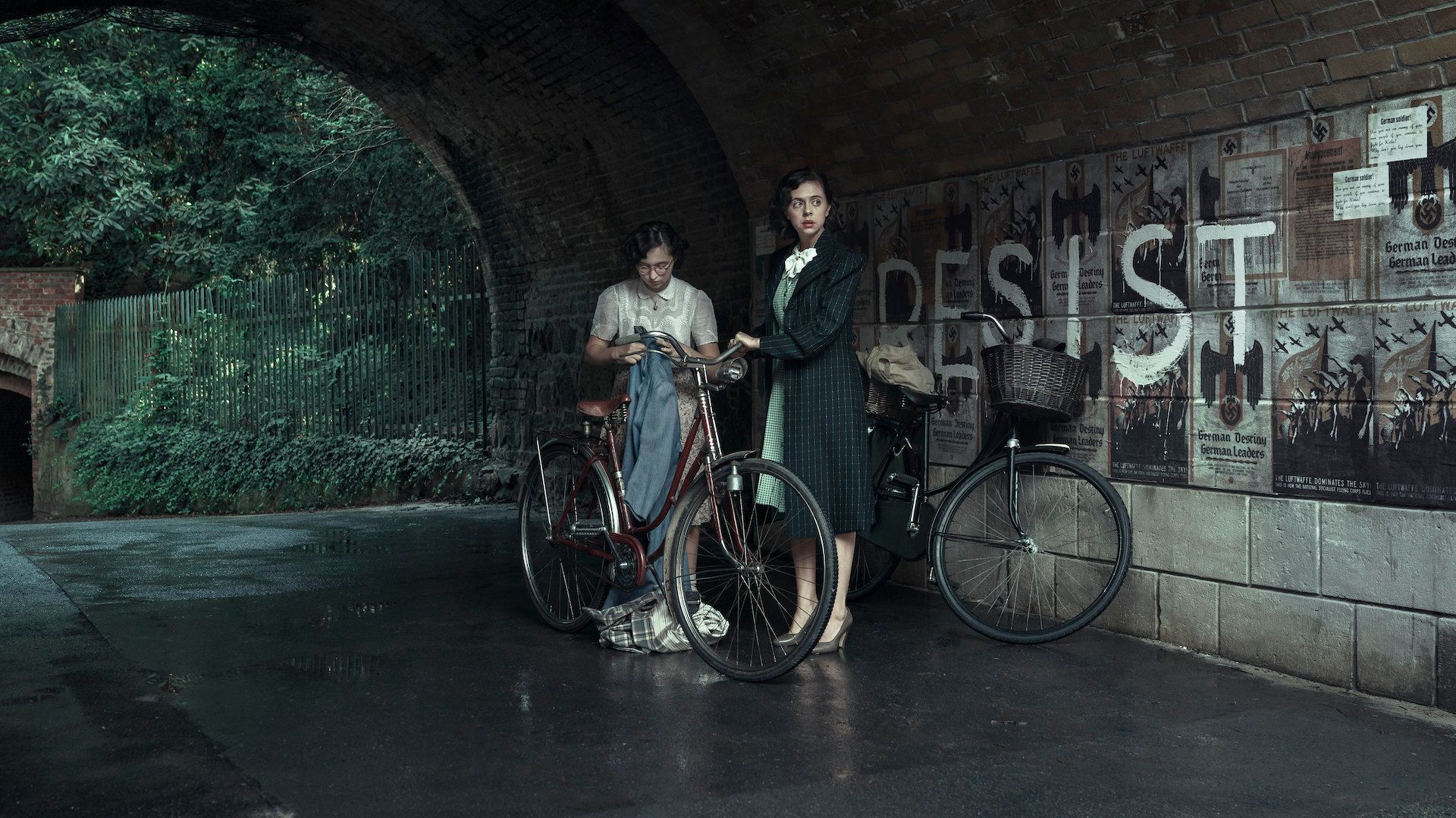 I've talked a lot recently about some indie rock being too apathetic, but I'll talk about the pendulum swinging the other way for a moment. The new miniseries A Small Light has a message and a soundtrack that we should all be listening to.
Inspired by the life of Miep Gies who helped hide Anne Frank, her family, and other Jewish friends from the Nazis, it's a stunning performance with Este Haim serving as executive producer of the soundtrack. It will feature folks like Weyes Blood, Sharon Van Etten, Moses Sumney, Angel Olsen, and more covering standards from that era. If there was ever a reason to round up friends for a soundtrack, I'd want to be a part of this one.
The miniseries thus far (I'm four episodes in) is gutwrenching and dire while illustrating what being an ally can and should look like. A political party dividing friends and family via white supremacy, anti-semitism, and homophobia / transphobia, feels all too familiar, reminding me that these stories need to be told now more than ever.
I don't think there can really be spoilers for a show about Anne Frank and the Nazis but sorta spoiler alert: in the most recent episode Miep utterly loses it at her best friend whose fiancé is doing business with the Nazis, and who defends him by asking "what else are we supposed to do?"
The whole scene feels like an explosion of disappointment, realizing a trusted friend could so easily give in to the dark side, and make an exception for evil because the alternative would be difficult or dangerous.
I'm sure we all know people right now who should hear Miep's response: One day this war will be over and you're going to have to live with yourself.
Here are a few of the covers that have been released so far:
Danielle Haim - 'Till We Meet Again (originally written during WWI)
Kamasi Washington - Cheryl (originally by Charlie Parker)
Sharon Van Etten ft. Michael Imperioli - I Don't Want To Set The World On Fire (originally performed by Harlan Leonard and His Rockets)
Angel Olsen - My Reverie (originally by Larry Clinton)
I want to recognize the fact that while filming has already wrapped for this show, Disney+ and Hulu (where you can stream the show) are certainly targets of the current writer's strike. Especially for a story and topic as important and prescient as this one, the networks need to be compensating writers fairly. What I'm writing here is a promotion of the creative work involved, certainly not the networks that are currently being struck.
This newsletter is built using Ghost, open-source technology built by a non-profit aimed at modern publishing. If you're looking for a platform to host your newsletter or subscription content, they get my vote.
📷 Follow me on Instagram
🔊 Follow Worriers on Instagram | TikTok | Spotify | Tidal
✉️ Email me at getittogether@laurendenitzio.com
📬 Write me a letter at PO Box 4684, Valley Village, CA 91617
☕ Say thanks and buy me a coffee